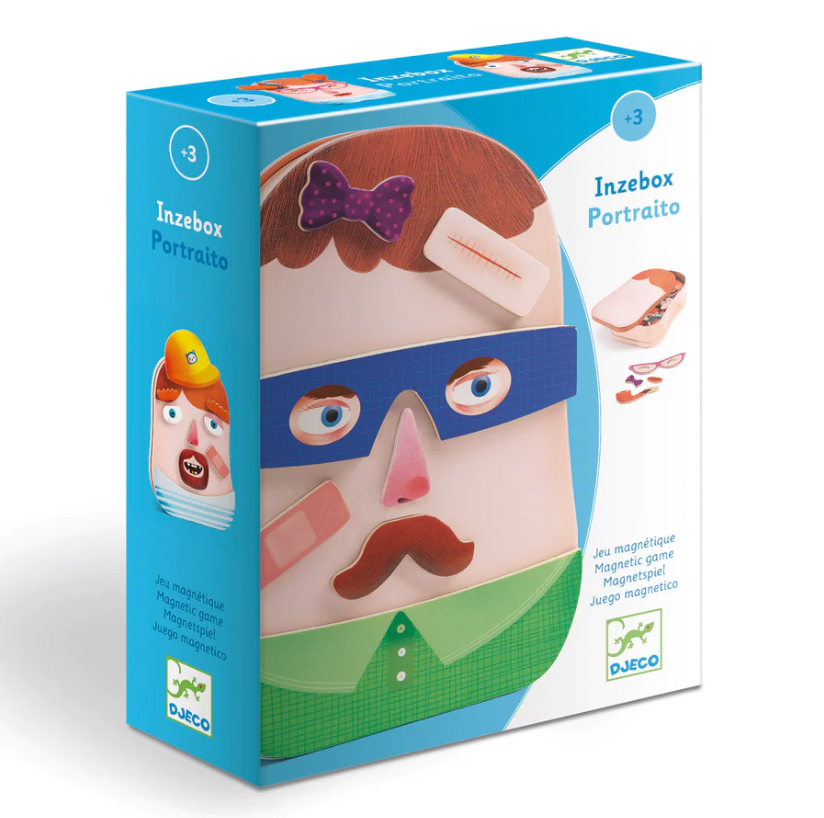 InZeBox Portraito
$26.00 USD
A new way to play with mix and match magnets, double the fun as you can build two characters at once on the dual-sided tin. The decorated wooden magnets stick to the tin box in a wide variety of creative combinations and all the pieces fit inside for storage. It's great for travel!
• helps build motor skills, creativity, storytelling, and role-playing
• completely non-toxic materials
• meets and exceeds all US and European safety standards
• recommended ages 3+
• contents: 1 face-shaped metal box and 41 magnetic wooden pieces
• measures: 5.5" x 8" x 2.2"
• designed by: Olivier Latyk