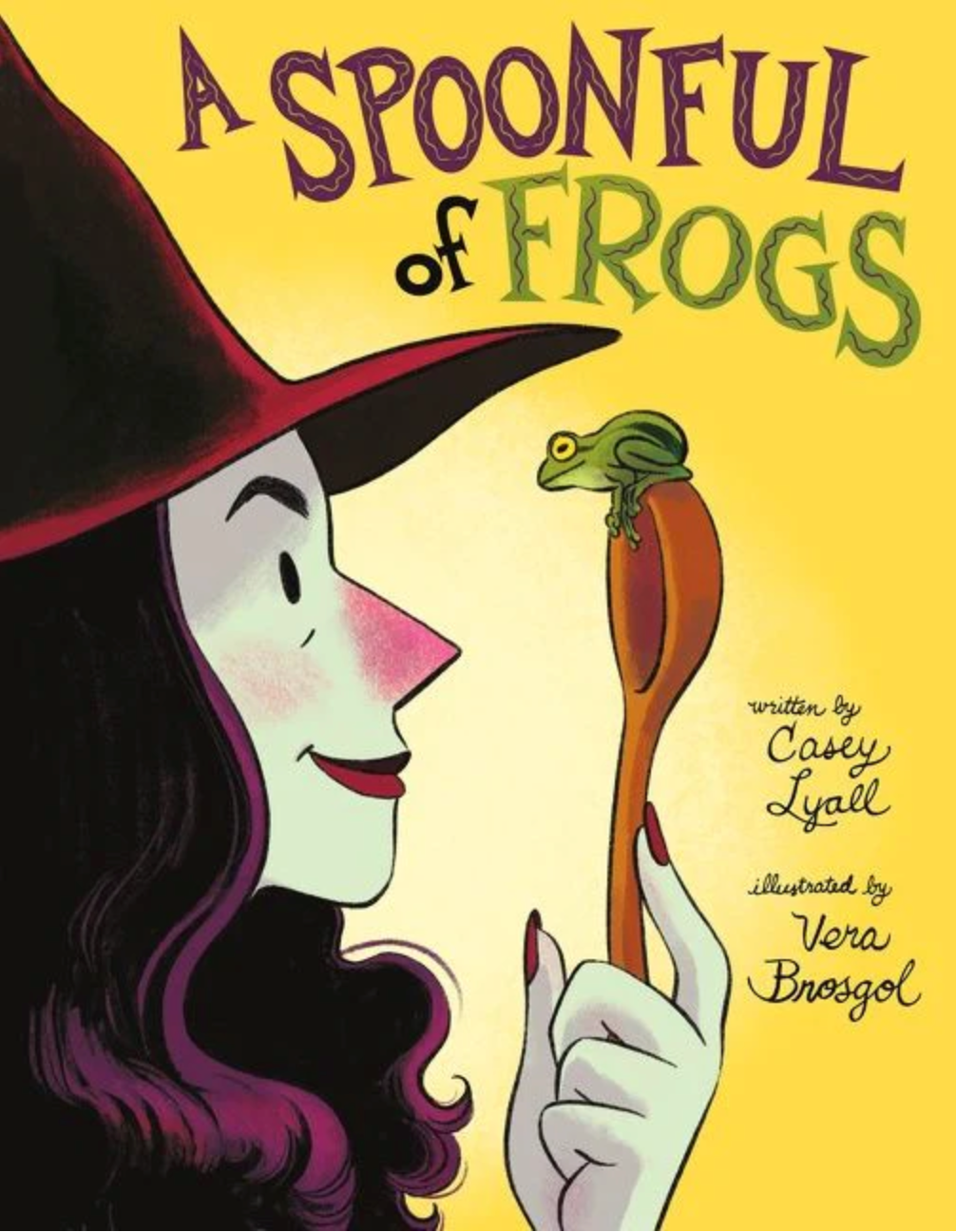 A Spoonful of Frogs
$17.99 USD
Frogs are the most important ingredient in a witch's favorite treat—but they are also the hardest to get into the cauldron! 
A witch's favorite treat is frog soup. Luckily, it's healthy and easy to make. To give it that extra kick and a pop of color, the key ingredient is a spoonful of frogs. But how do you keep the frogs on the spoon? They hop, they leap, they hide . . . and they escape. What is a poor witch to do? The solution to the witch's dilemma will surprise and delight young readers and their parents alike.
Teeming with laugher and hijinks, A Spoonful of Frogs is pure fun from beginning to end.