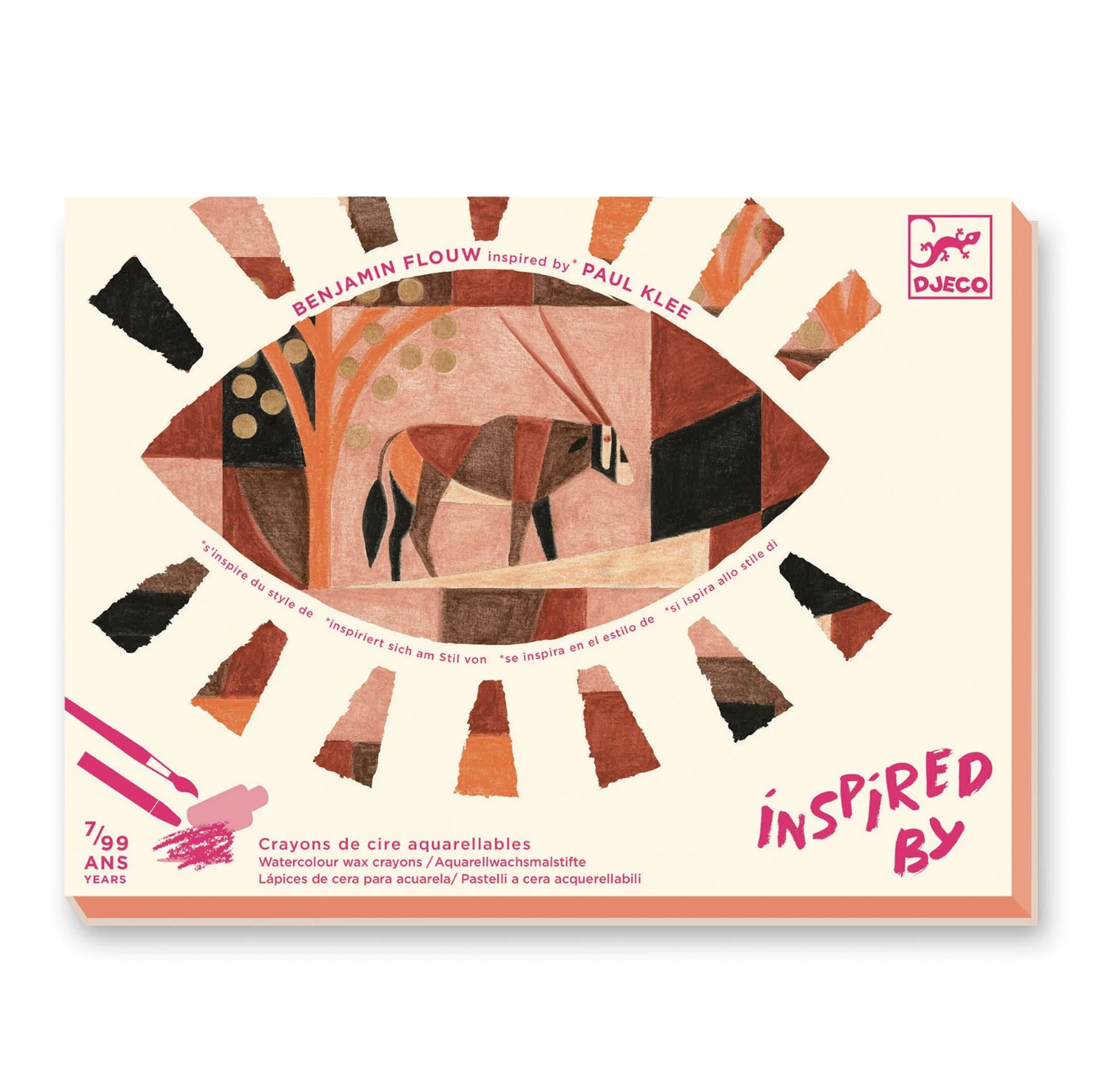 Inspired By Klee Art Kit
$24.00 USD
A watercolor activity that invites children to discover the style of Paul Klee, the great Bauhaus master. Little by little, the desert and its inhabitants come to life as the paintings are colored using grease pencils and then diluted with a brush.
• Discover the work of Paul Klee.
• Up to age 99, because it is never to late to plunge into the world of art!
• What fun it is to uncover the hidden illustrations!
• Learn how to create patterns.

Contents: 4 illustrated cards (7.87" x 7.87" ), 12 watercolor wax crayons, 1 brush and 1 booklet with step-by-step explanations in color.
Measurements: 7.87" x 7.87"
Recommended for ages 7·99 years
Design by: Benjamin Flouw