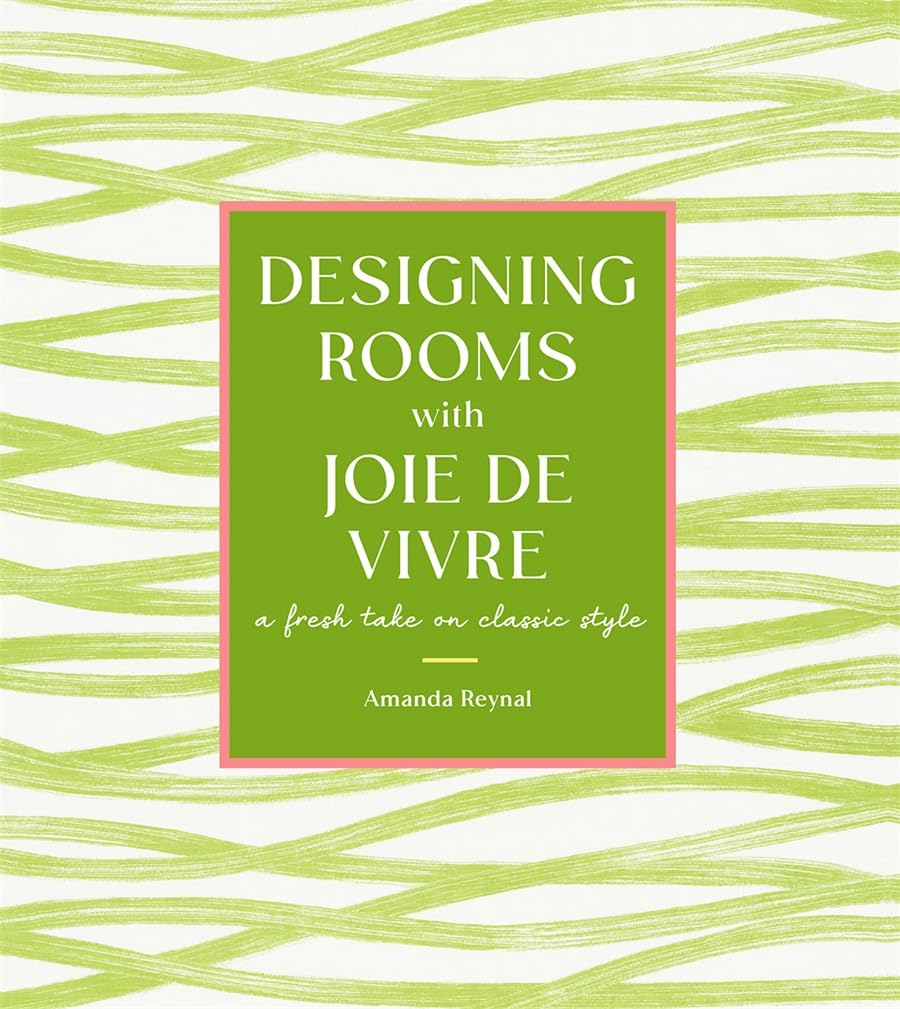 Designing Rooms
$40.00 USD
The first book from rising star and design-world favorite Amanda Reynal, Designing Rooms with Joie De Vivre: A Fresh Take on Classic Style celebrates spaces dedicated to busy, bustling, happy households and families and homeowners who love to entertain and socialize.

Beloved for her fresh designs, Amanda Reynal is as popular as she is unique. Her down-to-earth clients are passionate about making their homes stylish, but they also want interiors that favor comfort over formality and the furniture's provenance. Reynal's artful approach creates spaces brimming with intriguing and clever furnishings, richly patterned surfaces, and lots (and LOTS) of color. Her focus on pretty rooms that dazzle—but remain inviting to kids, family, and friends—is a look and perspective that is missing from most books on the design shelf.

Each chapter of Designing Rooms with Joie de Vivre guides readers through key rules of interior design, then builds on those lessons to show just how to incorporate color in a modern and affordable way, add excitement to a room with "wow moments" like a patterned ceiling, layer a space for comfort, and add small details that make a big, joyful difference.
• 256 pages