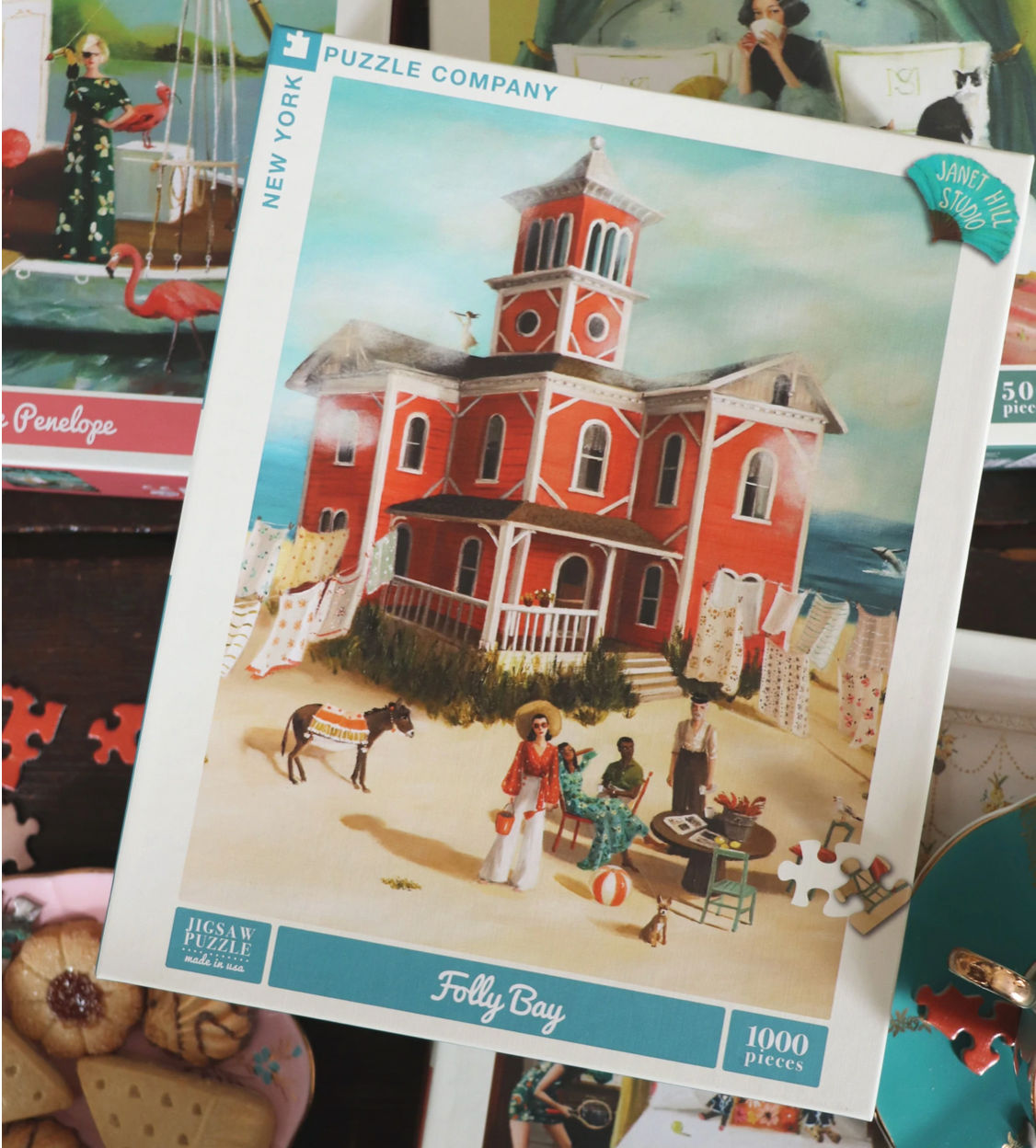 Folly Bay Puzzle
$22.00 USD
Perhaps it was a mistake to build so close to the ocean, but the view was amazing...

• artwork by Janet Hill
• 1000 piece puzzle
• 19 3/4" x 26
5/8
"
 finished size
• Shrinkwrap for box is recyclable. Recycled chipboard is used for all boxes and puzzles. Printing is done with soy inks making this puzzle recyclable and biodegradable.
• Made in the USA