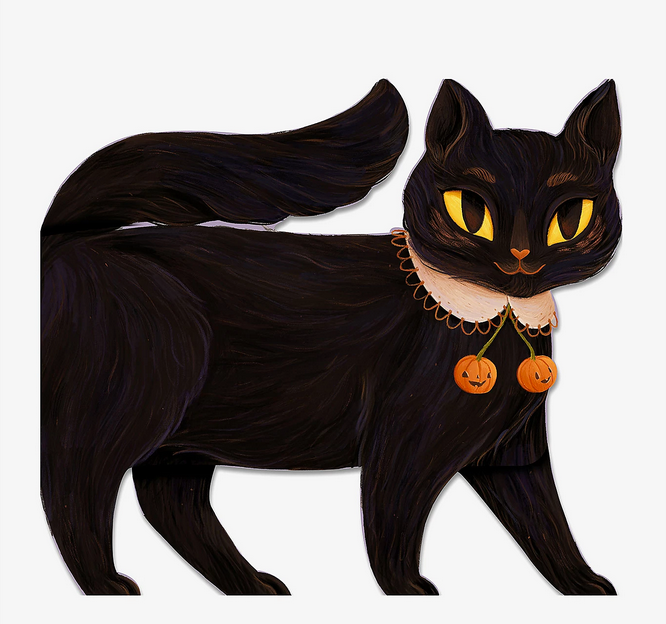 One Black Cat
$8.99 USD
Conjure up the perfect Halloween read with this 3D novelty board book that's shaped like a black cat!

Black cat sets out on Halloween
in the dark, without being seen.

One black cat is out on Halloween night. As he walks along, he meets some trick-or-treaters dressed as unicorns, superheroes, and princesses! Will he be able to find his perfect witch? One Black Cat is a perfectly playful celebration of Halloween night!
shaped board book
ages 1 - 5