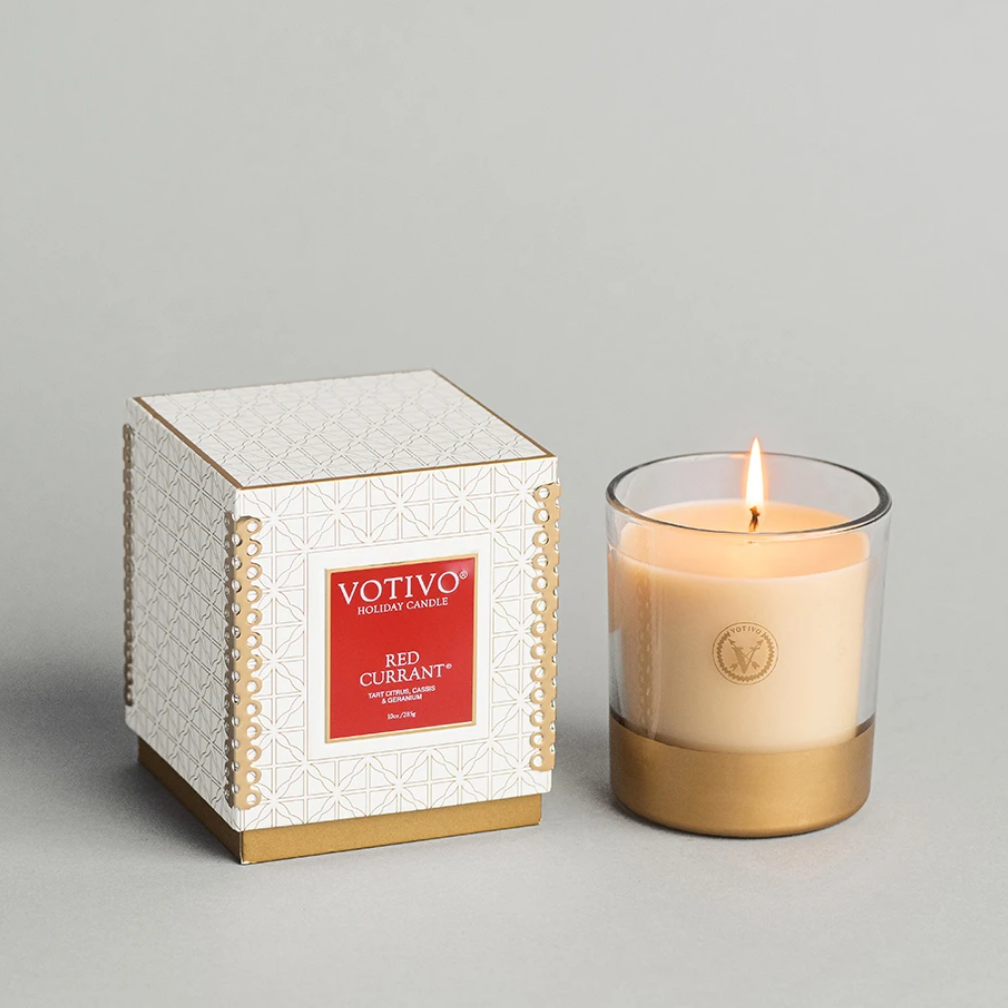 Red Currant Holiday Candle
$42.00 USD
Red Currant opens with galbanum, cassis, and citrus followed by floral stories of geranium and rose. Full-bodied black currant tamed by sugar and fruity musk remarkably finishes the fragrance.
Each candle is poured in in South Carolina, ensuring consistent quality. Enjoy all 75 hours of your Holiday Candle candle by allowing the wax to pool to the edge of the glass before extinguishing the flame, trimming the wick to 1/4 in before lighting the candle, and keeping on a level surface, away from drafts.
Soy blend wax. Burns 65-75 hours. 10 oz. 
Soy Blend Wax
Paper & Cotton Wicks
Paraben Free
Phthalate Free
Formaldehyde Free