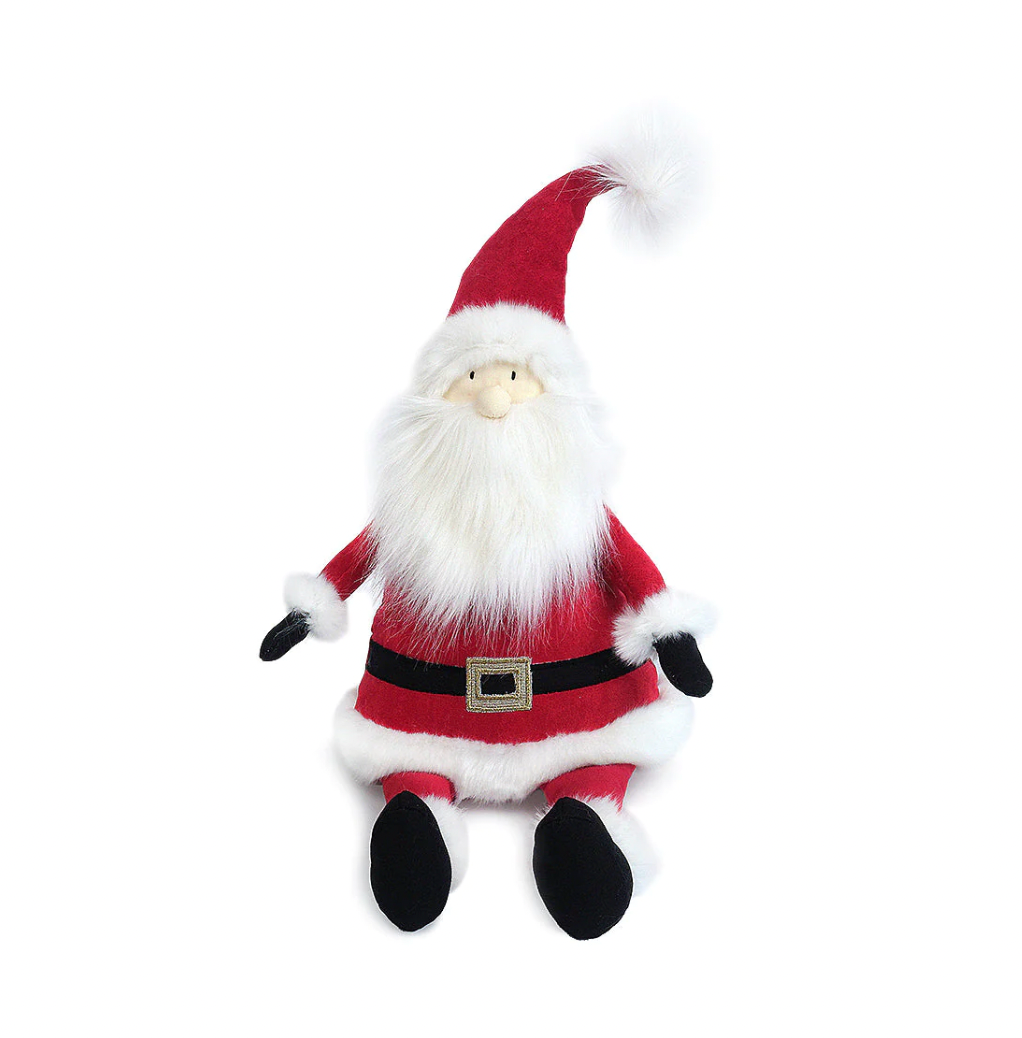 Santa Claus Shelf Sitter
$48.00 USD
Ready to Claus a scene? Get everyone in the holiday spirt with Santa Claus Shelf Sitter plush doll. Santa will become a fast favorite with his thick white beard, jolly body and classic red suit. Perch this Christmas plush doll on a living room or bedroom shelf and let the countdown to Christmas begin. Beautifully crafted, Mon Ami's Santa plush doll is a timeless creation that will be loved holiday after holiday.
100% Polyester for enhanced softness and durability
Spot clean only and air dry

Measures 21

"