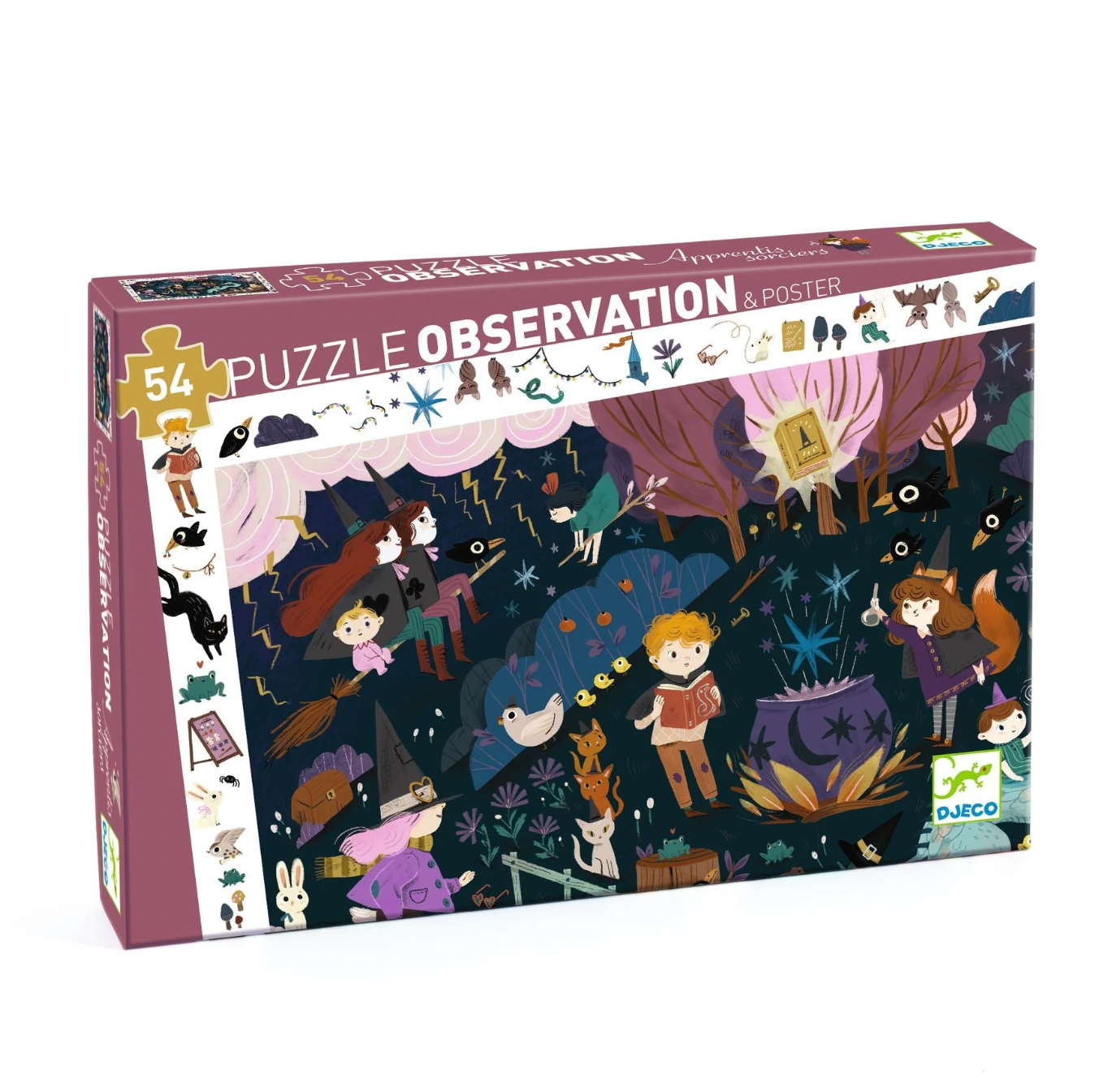 Sorcerers' Apprentices Observation Puzzle
$19.95 USD
Check out what's going on in the school of witchcraft and wizardry! Children put the puzzle together, then get to have fun finding items from the border in the main picture. Discover a beautiful world through rich and detailed illustrations which are full of surprises.
• 54 piece cardboard puzzle and matching poster
• Finished size: 24" x 15"
• Designed in France by Lucille Michieli
• Helps develop skills in problem-solving, fine motor, concentration, memory, color and shape sorting, and visual reasoning
• Made from the highest quality materials that resist peeling, fading, and creasing
• Precision cutting assures all pieces fit together smoothly
• For the intrepid young puzzler ages 5+
• FSC Certified (Mix)
• Made in Europe