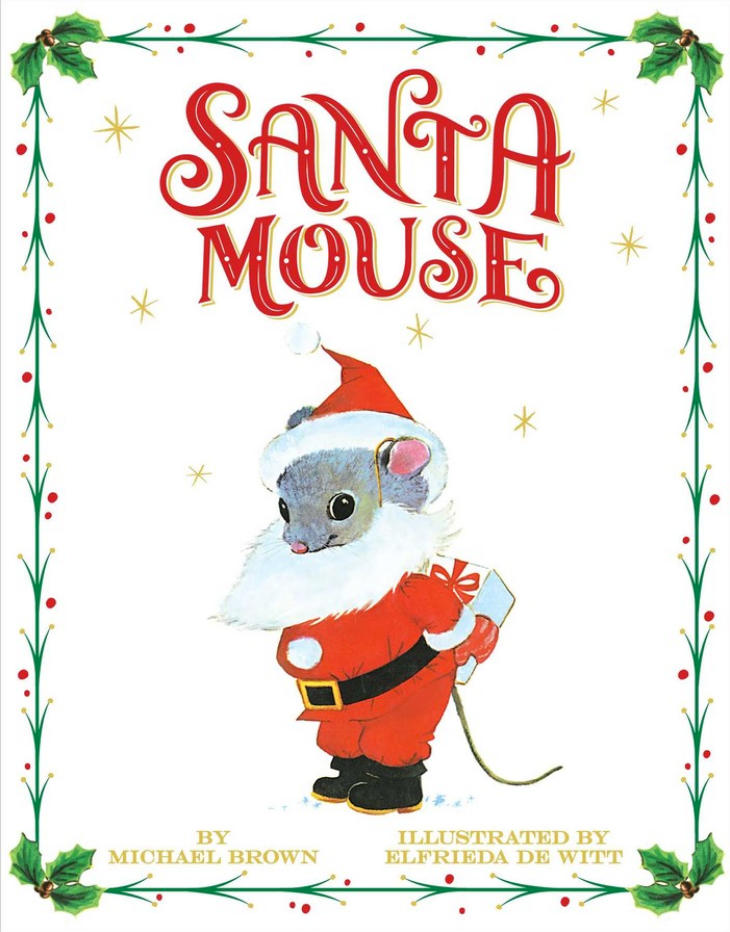 Santa Mouse
$17.99 USD
A kindhearted mouse becomes Santa's littlest helper in this heartfelt, joyful story that's a true Christmas classic.

Sometimes giving is the best gift of all.

In this charming holiday story, meet a tiny mouse with no name who is blessed with a large imagination and a generous spirit. He lives a very lonely life in a very big house. Yet he dearly loves Christmas and one Christmas Eve he surprises Santa Claus with a most unusual present.

How does this small mouse with a big heart become Santa's special helper?

Written by Michael Brown and illustrated in a timeless style by Elfrieda De Witt, Santa Mouse is a Christmas family favorite that parents and grandparents are sure to share with their little ones.