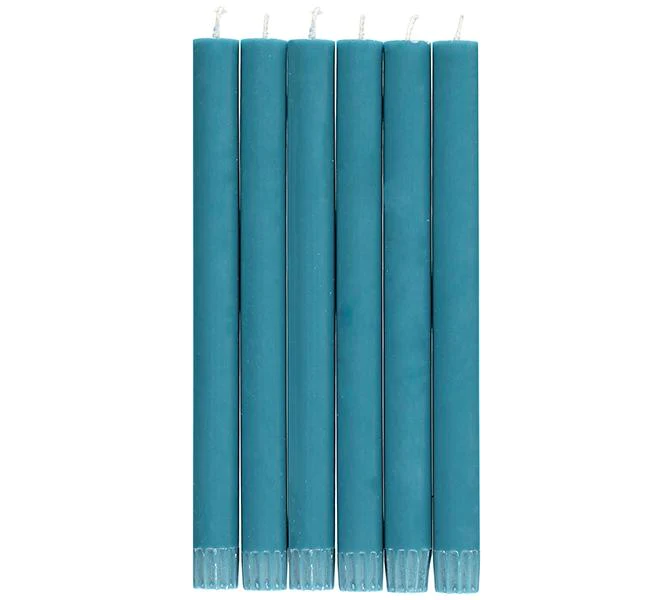 10" Dinner Candles by British Colour Standard
$3.95 USD
Hand-poured by artisans our colourful candles make a stylish addition to any home, perfect for entertaining or giving as a gift.
Eco & Fair Trade, poured in British Colour Standard
Grass Green, a colour standardised in 1934. It is one of the oldest existing colour names with 700A.D.
as the earliest known record.
8 hour burn time, with a tall clean flame.
Non-drip
Fair Trade
No animal derived ingredients
100% Stearin Wax 
Pure Cotton Wick (lead/metal Free)
Ecological colour dyes, Paraffin Free.
Candle Care & Safety:
Best when lit for 4 hours at a time
Stop burning when 2cm of unmelted candle remains
Leave 10 cm between candles when burning