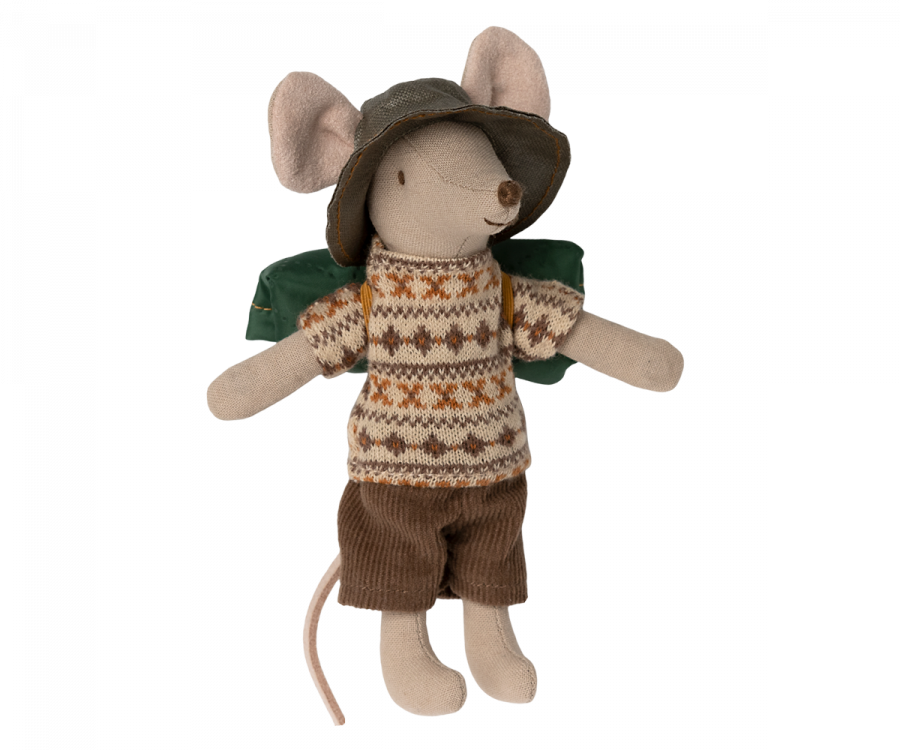 Hiking Mouse Boy
$42.00 USD
This mouse is well-prepared for a hiking trip in the wilds of nature. He is dressed for days of walking and brings his sleeping bag for nights under the stars. He has magnets in his hands, so he can hold on to accessories from the camping mouse collection for more play.
Hiking Mouse Girl, Tent, Bonfire Set, Canteen Set, Lantern, and Rubber Boat are available separately.
Hiking Mouse is a Big Brother size mouse and is about 5" tall.