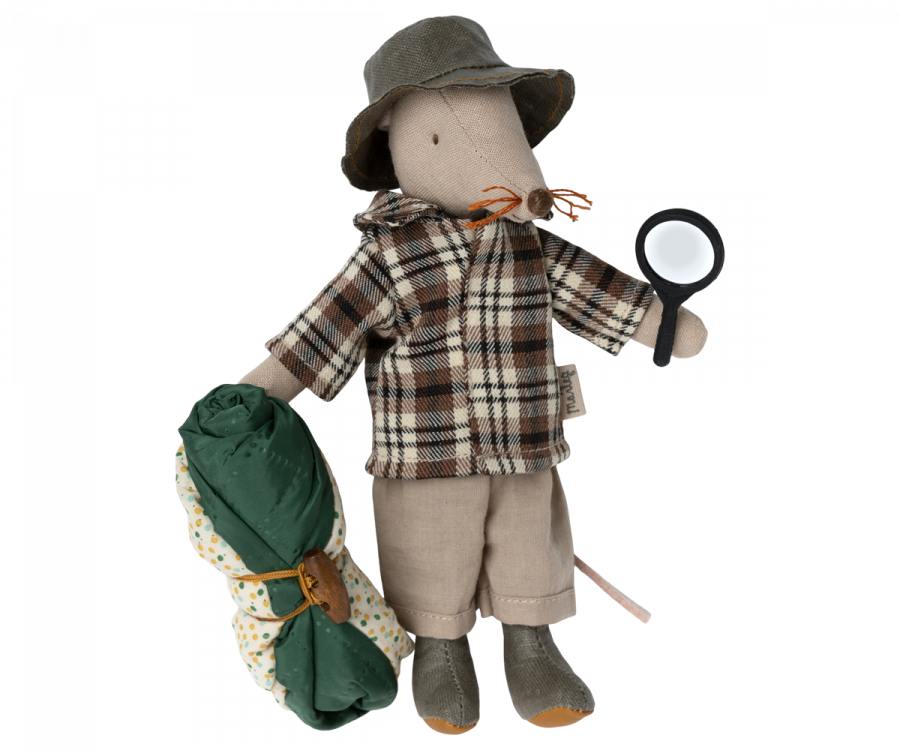 Wildlife Guide Mouse
$46.00 USD
The Wildlife Guide Mouse is ready for a hiking trip.  He brings a sleeping bag, a magnifying glass, and a lifetime of experience in the great outdoors. 
Wildlife Guide Mouse is a Dad size mouse and is about 6" tall. He has magnets in his hands to hold onto accessories.
Hiking Mouse Boy, Hiking Mouse Girl, Tent, Bonfire Set, Canteen Set, Lantern, and Rubber Boat are available separately.