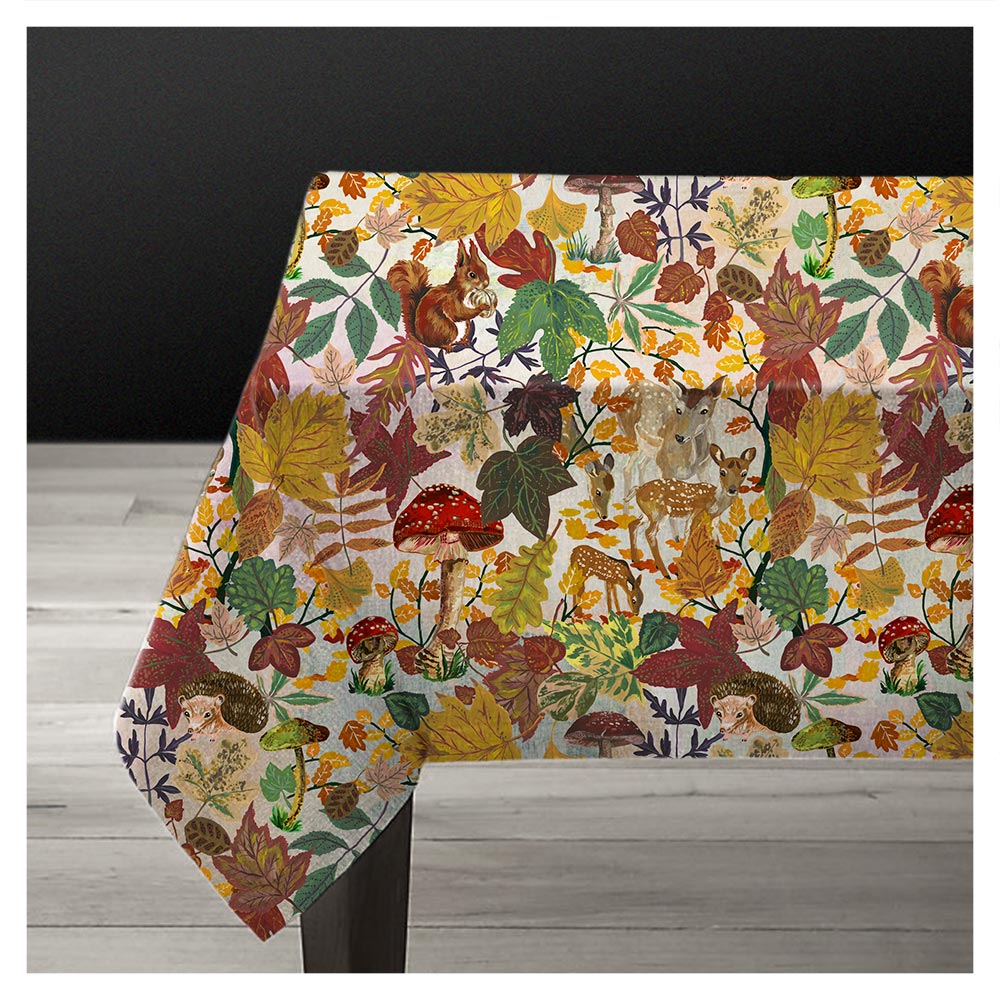 Falling Leaves Tablecloth
$230.00 USD
This exquisite tablecloth is patterned with a mesmerising mass of autumn leaves, intricately detailed in browns, greens, and reds. The design, by French artist Nathalie Lété, showcases her signature use of bright colors and bold brushstrokes.
Made from 100% high-quality European linen, this generous tablecloth is ideal for protecting large dining tables. The autumnal design creates a warm ambience at any meal, whether you're hosting a group of friends for a cosy lunch party or settling down for dinner à deux.
Made from 100% European linen.
Machine washable at 40℃. Light spin only recommended.
Hot iron.
59" x 118" (4' 11" x 9' 10").