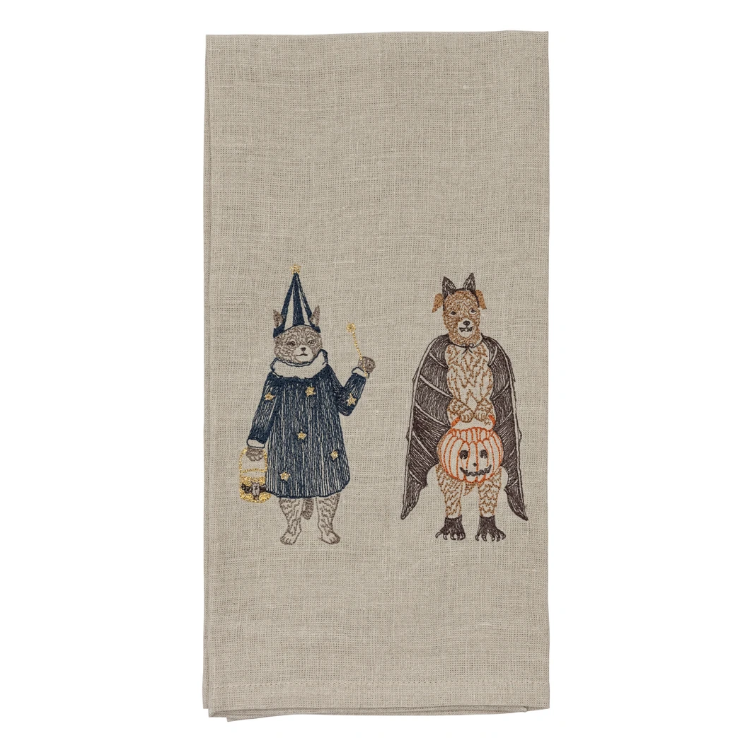 Halloween Cat and Dog Tea Towel
$46.00 USD
Dog and kitty are ready to trick or treat!
Kitty casts a spell as a sorceress in a magic celestial dress complete with a hat, wand and a bag adorned with a bat for all her tricks. Dog is dressed as his favorite animal... a vampire bat! He carries a jack-o-lantern bucket from door to door as he seeks out treats with his best friend kitty.
Measures 25" x 18" unfolded.

Measures 12.5" x 6" folded.