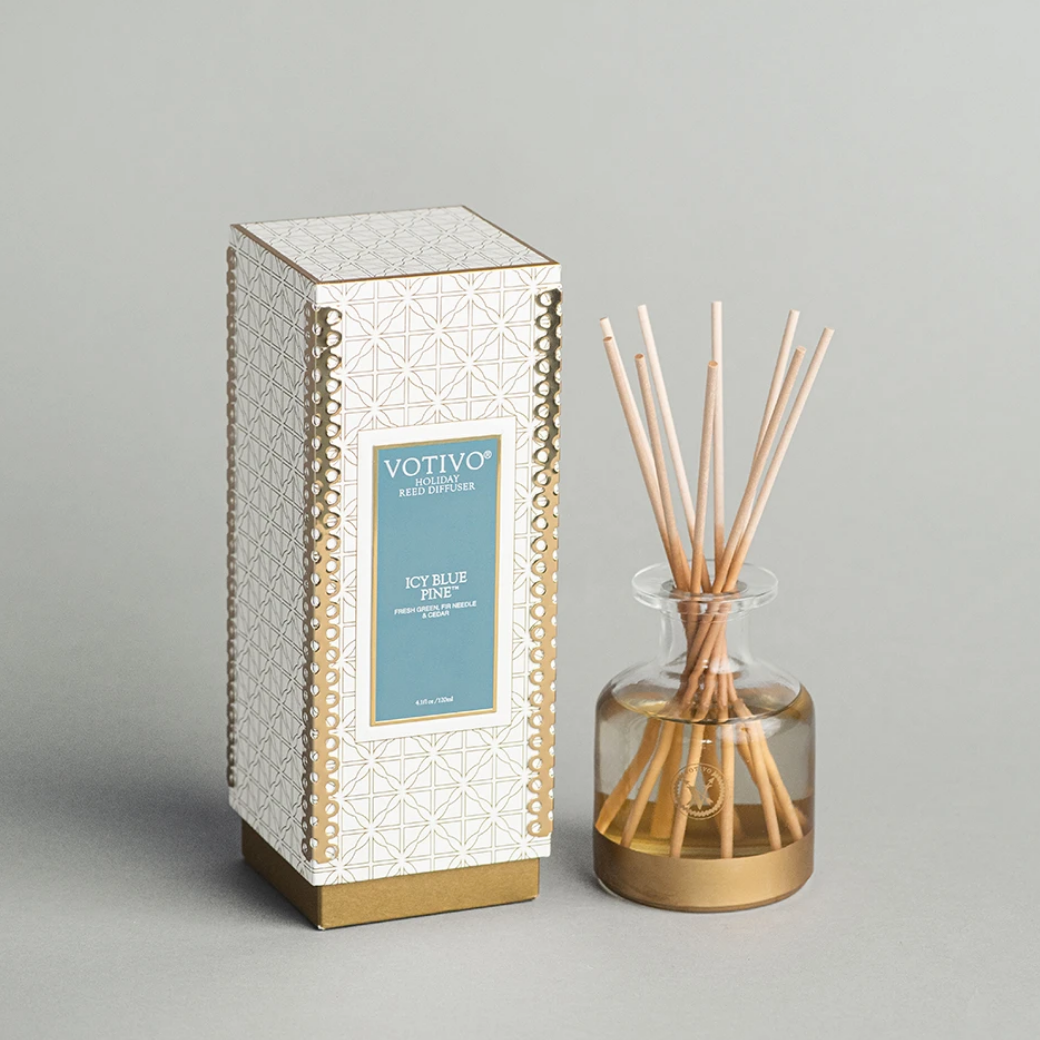 Icy Blue Pine Holiday Reed Diffuser
$44.00 USD
Icy Blue Pine highlights honeyed fir balsam in combination with frosty, cooling notes of camphor, cedar leaf, and eucalyptus. These notes provide a snowy fresh backdrop enriched by an earthy culmination of moss, cedar, and patchouli.
Setup is simple- just take the top off the reed bottle and add as many fiber reeds as you like. The more reeds you use, the quicker the fragrance oil will diffuse. With fiber reeds, there is no need to flip. Simply set up your reed diffuser once and enjoy your favorite fragrance until the reed oil is gone!
Lifespan: Up to 45 days. 4.1 fl oz.
Rattan Reeds
Paraben Free
Phthalate Free
Formaldehyde Free