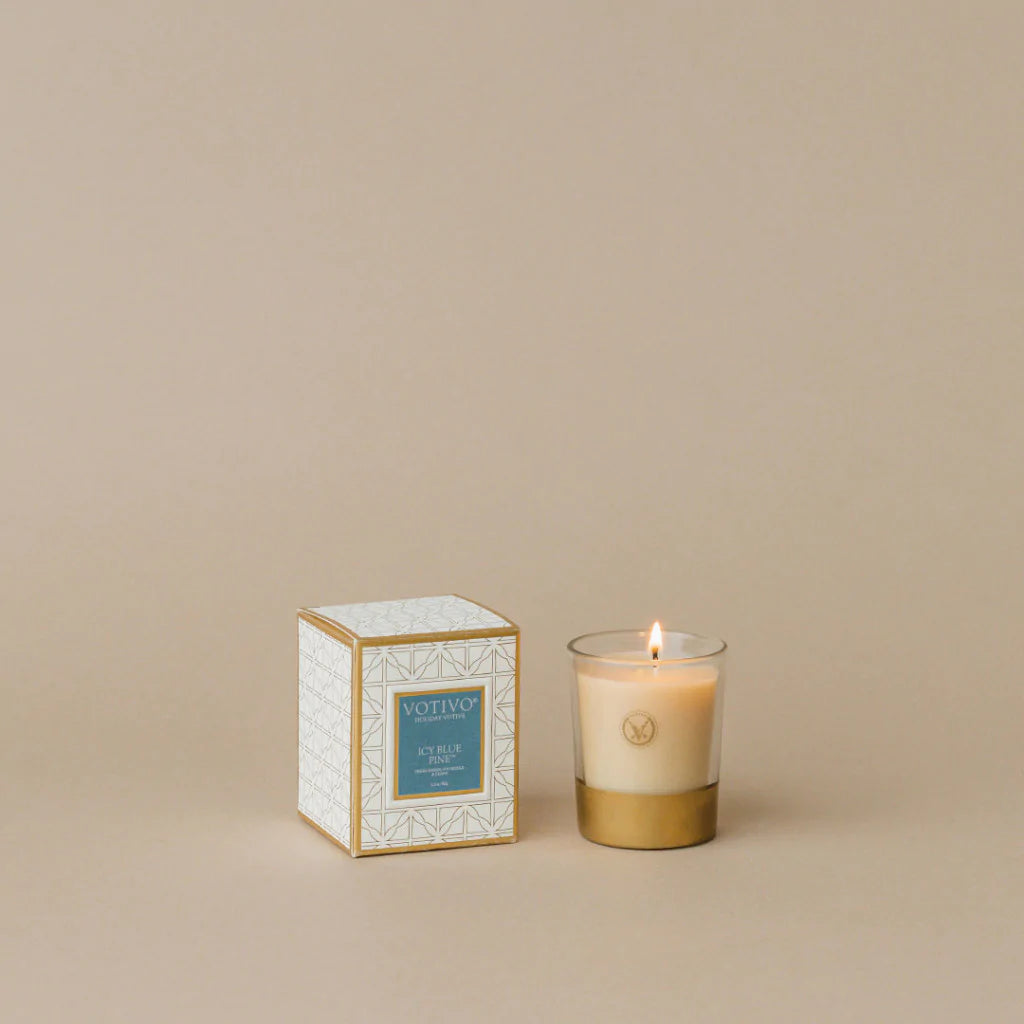 Icy Blue Pine Holiday Votive
$16.00 USD $16.00 USD
Icy Blue Pine highlights honeyed fir balsam in combination with frosty, cooling notes of camphor, cedar leaf, and eucalyptus. These notes provide a snowy fresh backdrop enriched by an earthy culmination of moss, cedar, and patchouli.
Compact luxury at its finest, the 2.1oz Holiday Votive is modeled after the Holiday Candle with a clear glass vessel, gold Votivo logo, and gold painted base.
Each candle is poured in in South Carolina, ensuring consistent quality. Enjoy all 75 hours of your Holiday Candle candle by allowing the wax to pool to the edge of the glass before extinguishing the flame, trimming the wick to 1/4 in before lighting the candle, and keeping on a level surface, away from drafts.
Soy blend wax. Burns 48 hours. 2.1 oz 
Soy Blend Wax
Paper & Cotton Wicks
Paraben Free
Phthalate Free
Formaldehyde Free