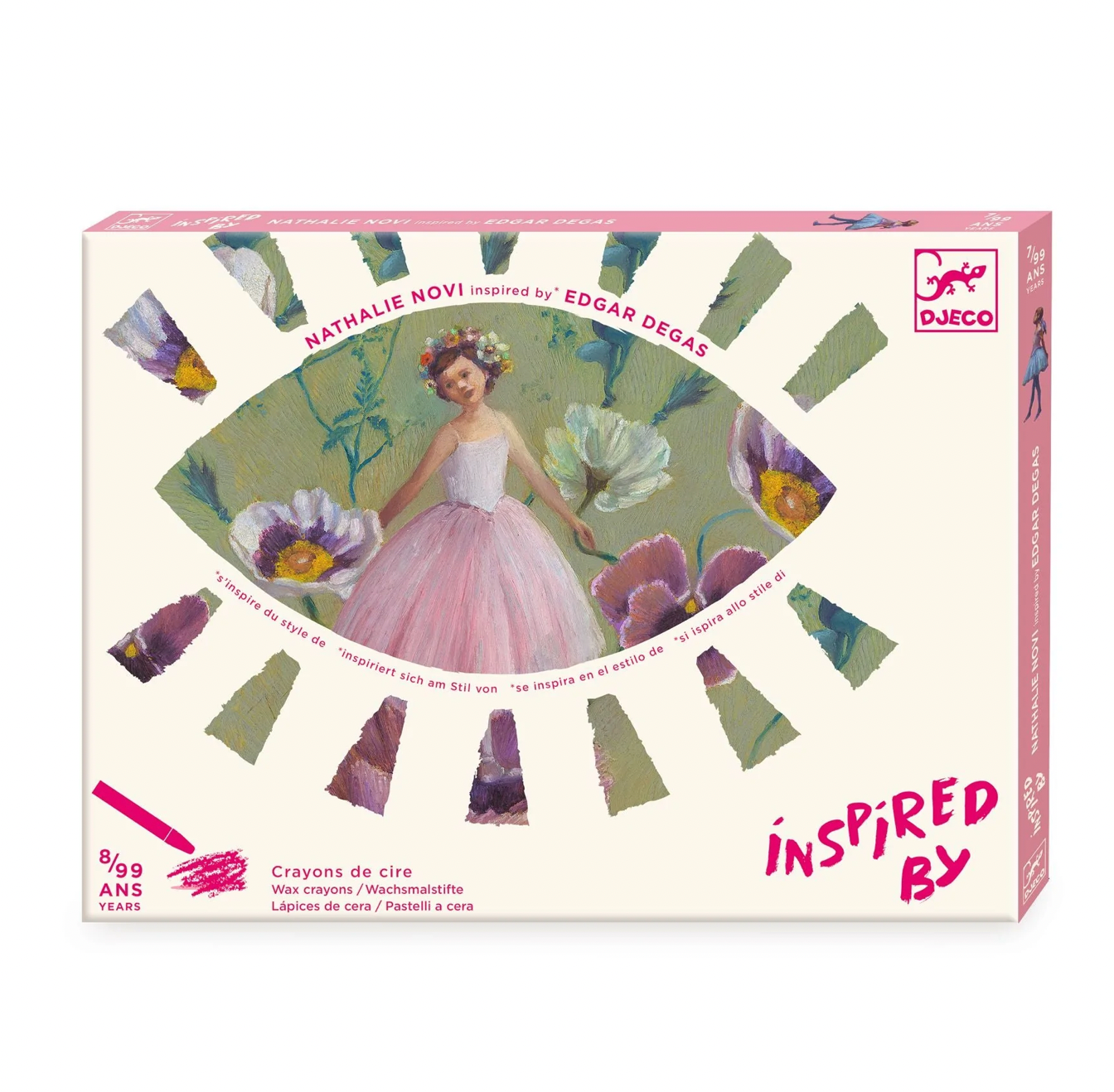 Inspired By Degas Art Kit
$24.00 USD
An oil pastel activity with ballet themed illustrations inspired by the style of the great impressionist master, Edgar Degas. Children gradually add colors, layering them to create shadows and light in the folds of the dancers' tutus. The ballerinas come to life as the work progresses.

• Discover the work of
Edgar Degas
• Pencils that can be used like oil pastels
• Highly pigmented, intensely-colored paint
• Recommended for ages 8 - 99 years
• 1 detailed step-by-step instruction booklet
• FSC® certified paper and card.
• Designed by: Nathalie Novi
• Contents: 8 illustrated cards (20 x 20 cm - 4 designs x 2), 12 grease pencils, 1 color step-by-step instruction booklet