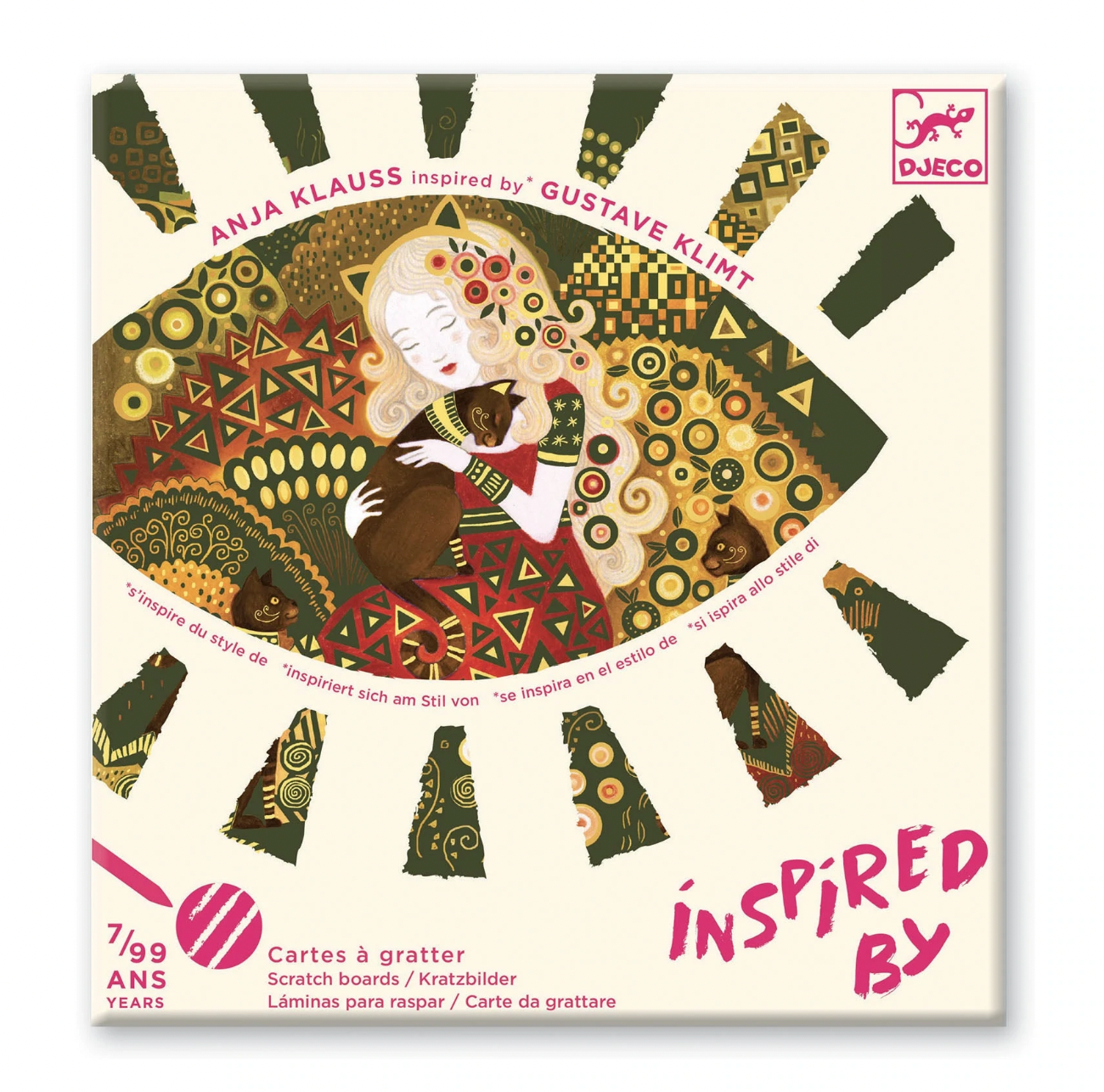 Inspired By Glimt Art Kit
$12.00 USD
A pack of scratch cards that invites children to discover the style of Gustav Klimt, the great master of Art Nouveau. Using the wooden stylus, children scratch the surface of the cards, revealing the motifs imagined by the illustrator. Thus, the compositions are gradually revealed and the gold-flecked young girls come to life!
• Discover the work of Gustav Klimt.
• Recommended for ages 7·99 years
• Design by: Anja Klauss
• Learn how to create patterns.
• Contents: 4 scratch cards (7.87" x 7.87") with golden sections, 1 double-ended wooden stylus, 1 booklet with step-by-step explanations in color.