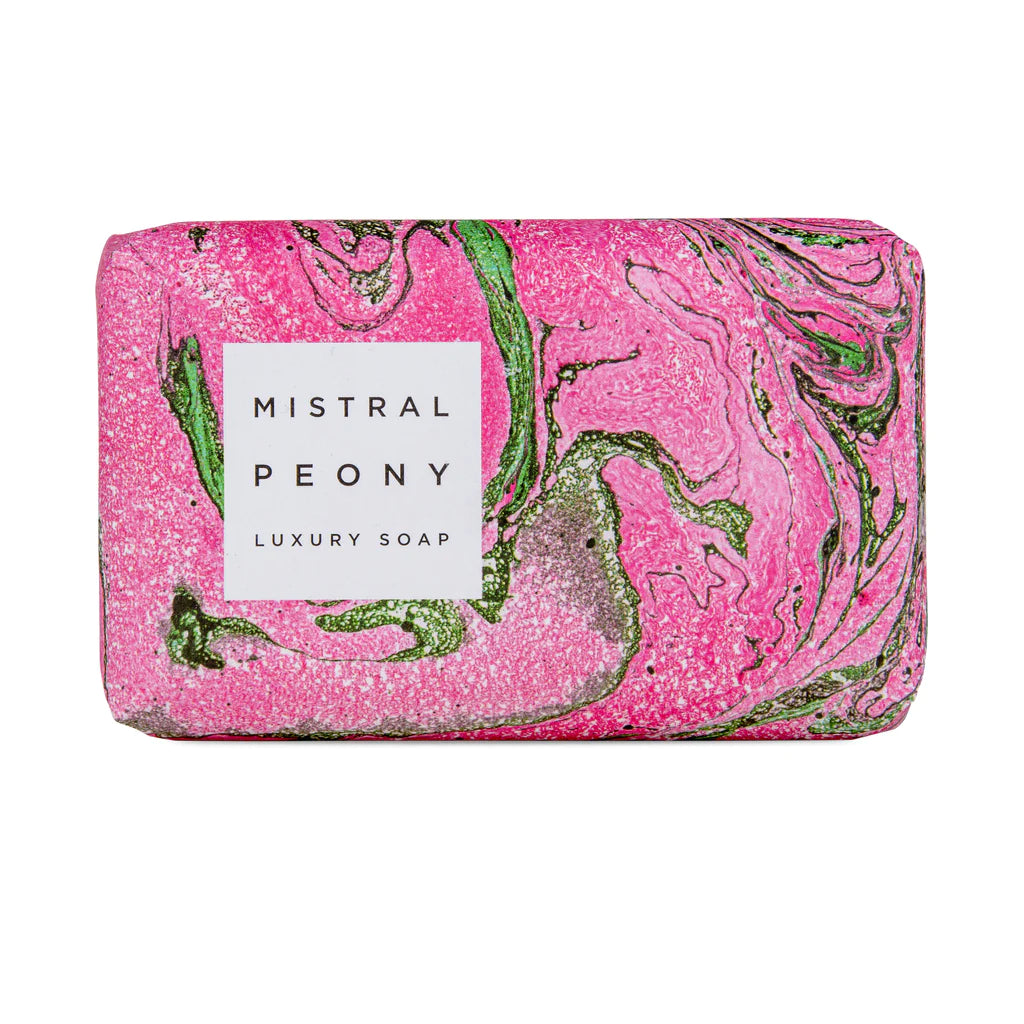 Marble Bar Soap
$10.95 USD
This unique marbled packaging is modern, elegant and stylish. A sophisticated gift for the soap connoisseur. Now available in mini!
LYCHEE: 
Grasse rose sparkles and intrigues beneath notes of sweet lychee and a veil of white musk.
VERBENA: 
Fresh garden verbena, zesty orange, mint, and Italian lemon are combined to create this wonderfully uplifting citrus scent that turns every bath into pure joy.
MARINE: 
Fresh sea mists, white flowers, splashes of citrus and softwoods evoke a windswept beach on a late summer afternoon.
LAVANDE:
A soothing blend of lavender flowers, soft woods and warm amber.
MINT:
A clean invigorating blend of garden mint, effervescent citrus, summer peach and warm musk.
PEONY:
The soft round fragrance of blooming peonies combined with white rose and cedarwood creating an elegant, sophisticated and timeless scent.
FOREST:
Crisp mountain air infused with resinous pine needles, Atlas cedar and tree moss fills your home with the scent of an evening stroll through a verdant forest.
CASSIS:
Cassis is a deep, dark scent that oozes with the rich juices of wild blackberries and blackcurrants, grown from the depths of sun-dappled woods.
FEATURES:
Pure organic shea butter
Gentle and moisturizing for dry, sensitive skin
French milled soap for long lasting use
All vegetable French soap
7 oz or 1.59 oz