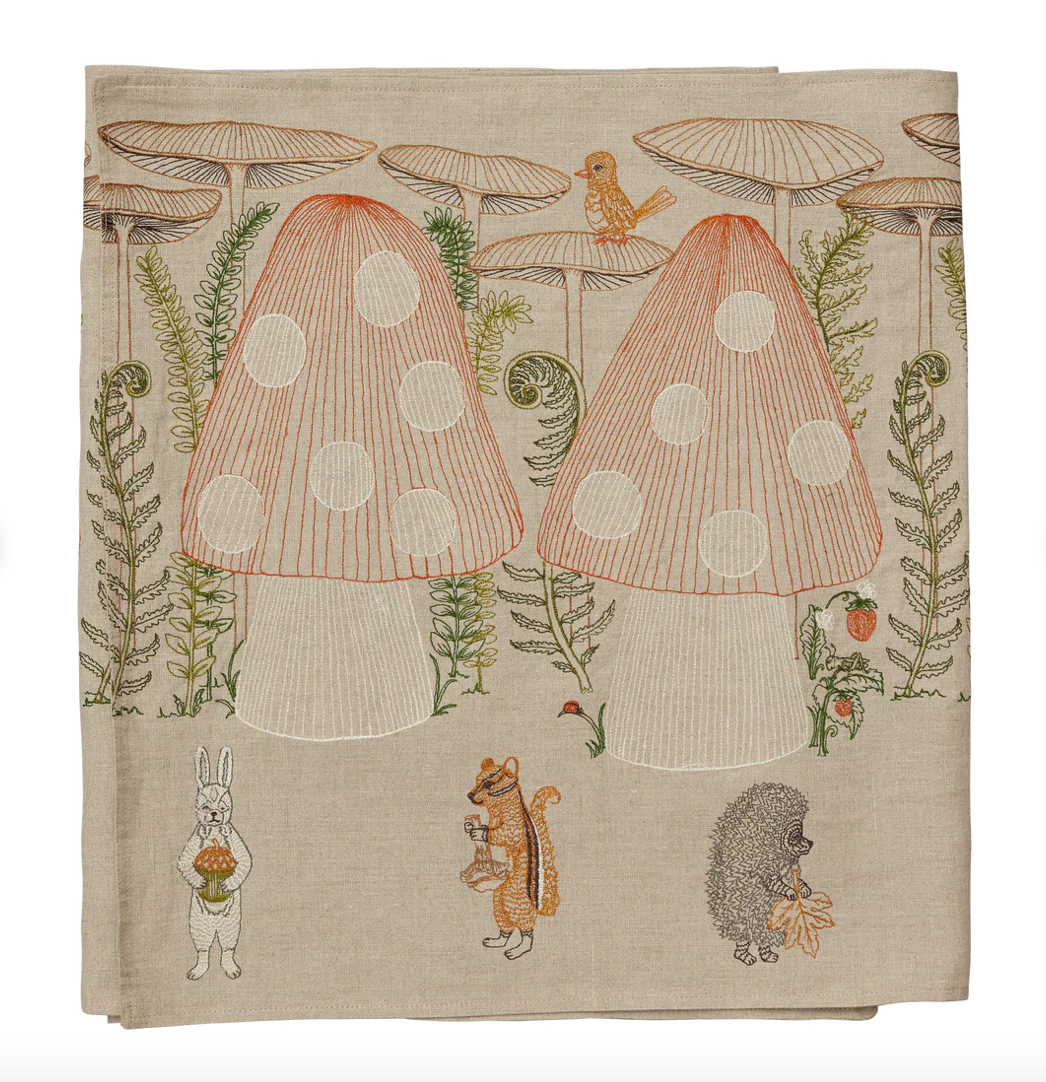 Mushroom Forest Table Runner
$314.00 USD
Within the forest lies another forest… of fungi!
Beneath the leafy woodland canopy, bright mushrooms, verdant ferns and wild strawberries grow. Woodland animals have made this Mushroom Forest their home!
Find hedgehog holding a fallen leaf, bunny with an acorn, chipmunk with a chanterelle and a little gold bird perched up high in the towering toadstools.
Complete the look with the corresponding Mushroom Forest dinner napkin.