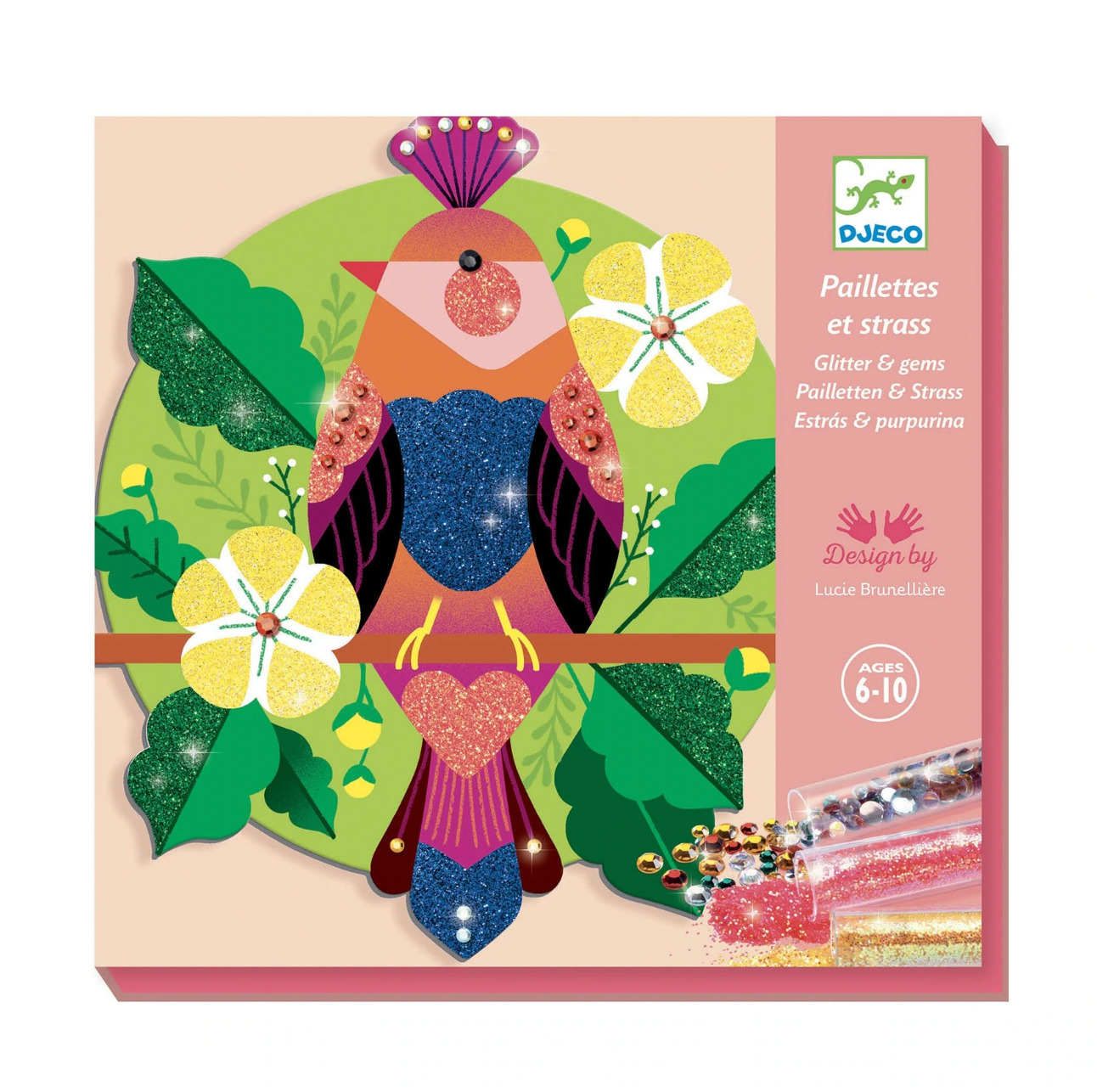 Paradisio Glitter Art Kit
$24.00 USD
Create four shaped designs in the form of medallions to be illuminated with sequins and small rhinestones. The child places the design in the box, exposes the pre-glued areas, then places the rhinestones and sprinkles the glitter powder following the color code indicated in the booklet. To display his or her work, the child hangs the card using the small hooks provided for this purpose on the back of the boards. What pride to admire the colorful plumage!

• A clean activity where the child works in the box to avoid scattering the glitter.
• A clever tool designed by Djeco to peel away the protective paper and reveal the pre-glued areas.
• Shaker tubes for precise glitter sprinkling.
• A brush to remove excess glitter.
• 1 storage box with elastic closure to store the supplies once the activity is over.

Contents: 4 printed and pre-glued cards with rounded shape (diam. 8.27" ), 4 tubes of glitter, 1 assortment of mini rhinestones, 1 plastic tool, 1 brush and 1 booklet with step-by-step explanations in color.
Measurements: 8.27" x 8.27"
Recommended for ages 6-10 years
Design by: Lucie Brunellière