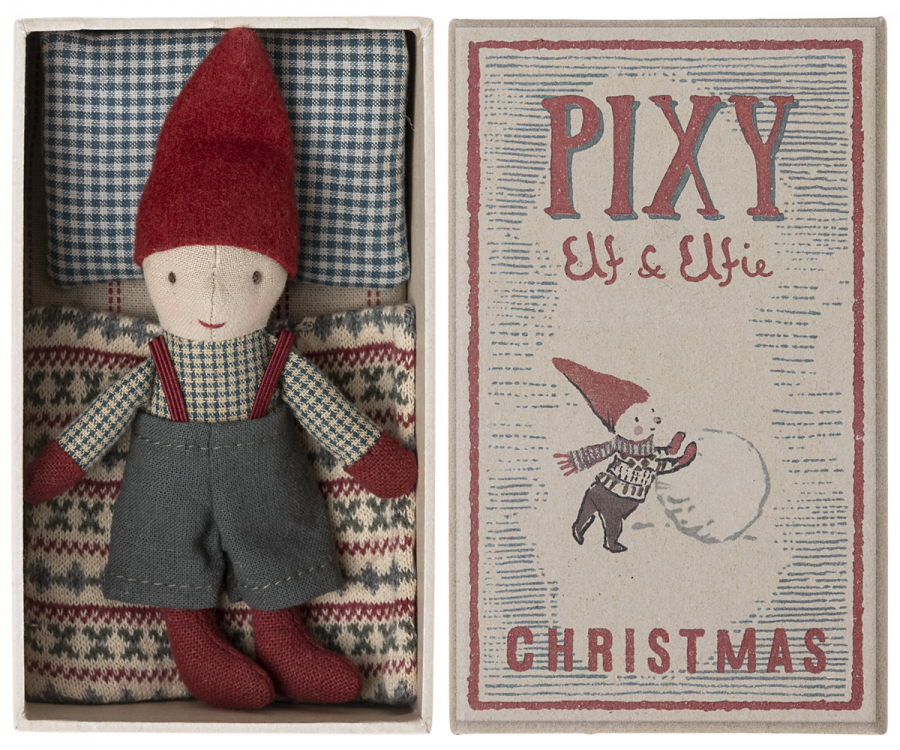 Pixy Elf in Box
$32.00 USD
A new sweet Christmas friend from Maileg!
Pixy Elf comes in a sweet matchbox with soft bedding. When Elf leaves his cozy Gingerbread House, he likes to visit the house of Maileg mouse family, but mostly he likes to climb trees and play in the snow with his sister, Pixy Elfie. Watch out for Pixy Elf's snowballs!

Remember that pixies can be mischievous, so be sure to keep your pixy happy!

Pixy Elf is 5.5" tall.