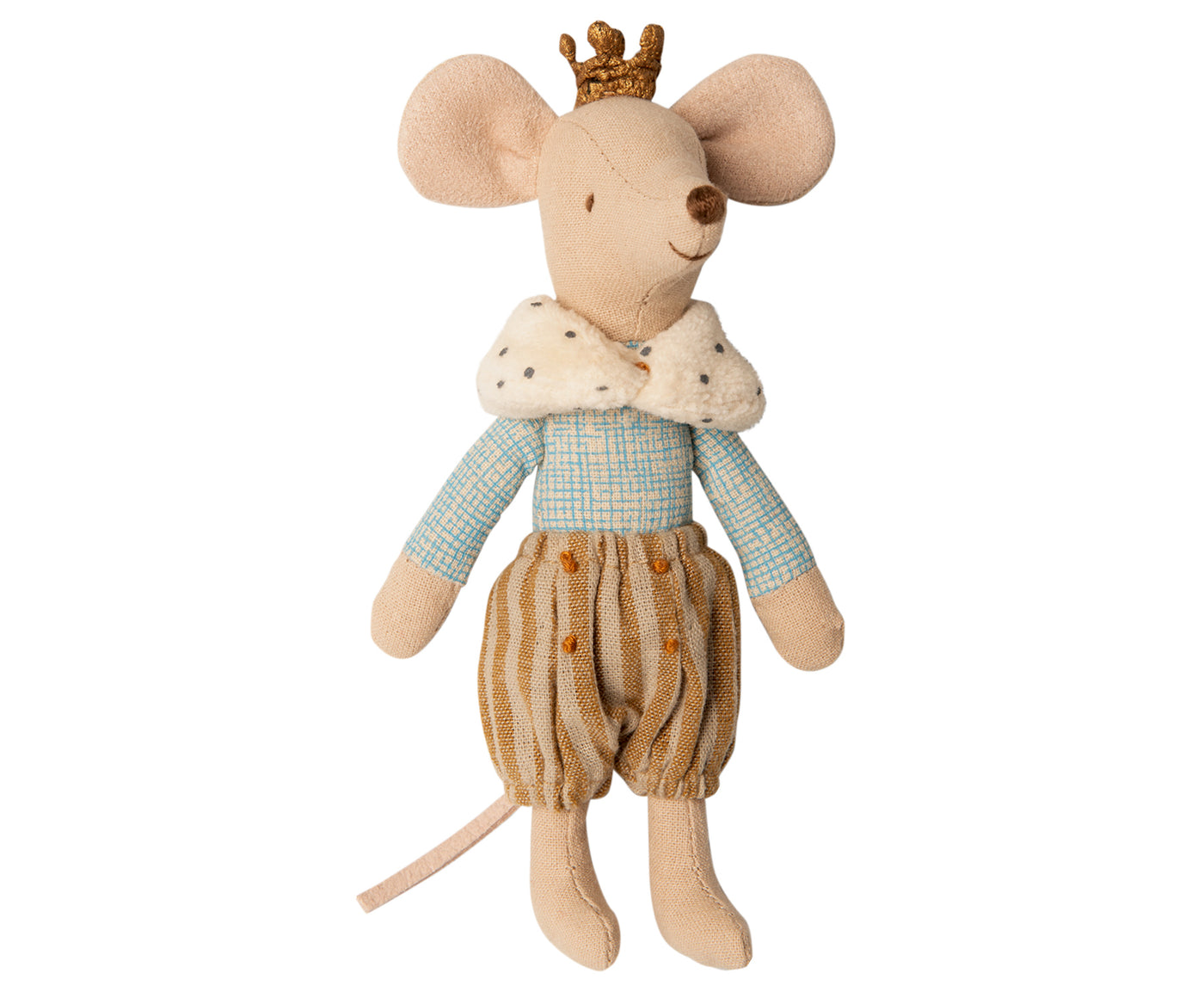 Prince Mouse
$30.00 USD
The little princess dressed in his most regal attire -  a faux fur dotted cape, brown spotted trousers, and a golden crown atop his head. He's ready to dance with his favorite princess at the ball! 

Prince Mouse is a Big Brother size mouse.
He stands just over 5" tall.