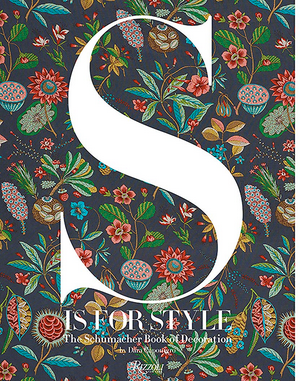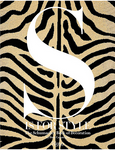 S is for Style
$85.00 USD
Are you "High Style" or "Boho," or maybe "Happy Modern" or "Traditional with a Twist"? The legendary fabrics and wallpapers house of Schumacher shows how you can use their iconic prints and patterns to create a variety of beautiful, chic interiors in the style that most suits you.

With a focus on Schumacher's greatest contemporary patterns--everything from classic stripes and exuberant florals to edgy animal prints--this accessible and highly useful style guide is organized thematically by chapters such as "Sensual & Spare"; "Preppy"; "Ladylike"; "Exuberant"; and "Opulent," with each featuring a stunning selection of patterns along with inspiring interiors designed in the same spirit.
Page after page after page of lavish imagery and pattern details are juxtaposed alongside beautiful interiors designed by such luminaries as Miles Redd, Tom Scheerer, Amanda Lindroth, Celerie Kemble, Veere Grenney, and Mark D. Sikes, to name a few, illustrating how Schumacher's iconic patterns can be integrated into a wide range of chic and stylish room designs. The texts provide insights and tips on how patterns can be used in your decor, along with guidance for deciding what style is best for you and your home.
This book is being published with three uniquely patterned covers. Customers will be shipped any of these three different covers at random.