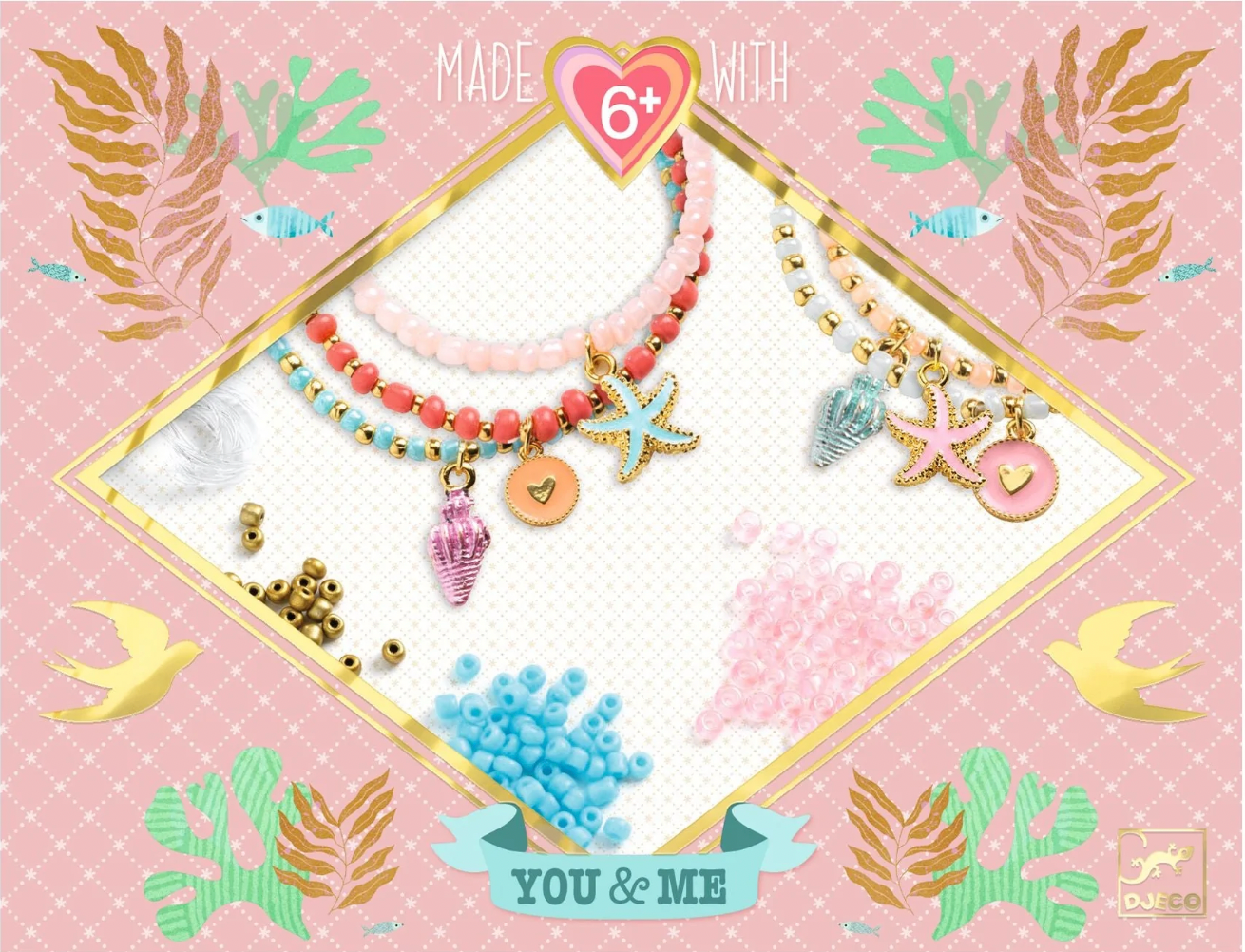 Sea Multi-Wrap Beads Jewelry Kit
$16.95 USD
Create 2 sea-themed bracelets using a collection of unique beads and charm. Keep them for yourself or give as a gift! For even more memories, two cards are included for writing love notes.
• Coordinating beads and charms, carefully selected to produce amazing results every time
• An activity to enjoy solo or with others.
• Designed by: Caroline Faup
• Recommended for ages 6 +

Contents: 500 beads, 8 charms, 2m of elastic thread, 2 needles, 1 colored picture instruction booklet, 2 organza bags, 2 illustrated cards