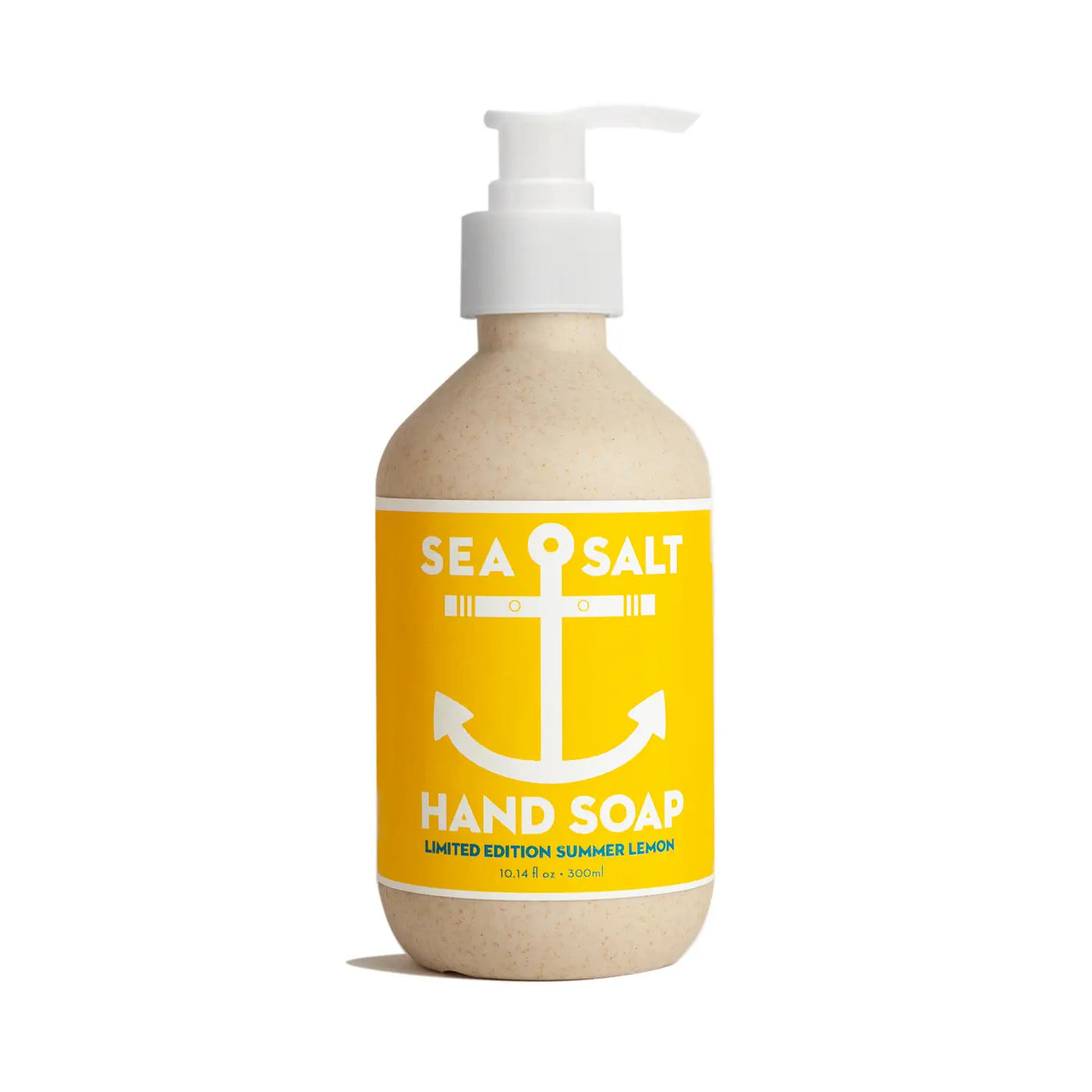 Sea Salt Summer Lemon Hand Soap
$16.00 USD
Indulge in the refreshing scent of summer with Limited Edition Sea Salt Summer Lemon Hand Soap. Made with natural citrus oils, organic extracts, and sea salt, this soap creates a luxurious lather that deeply cleans and hydrates hands. The formula is free of harsh chemicals and artificial colors, leaving your hands feeling soft and smelling like a slice of summer heaven.
The wheat straw bottle contains 40% less plastic and is gluten-free. The bottles are made from the straw of the wheat plant, not the protein (gluten).
NO SULFATES • NO PARABENS • NO EDTA • 100% VEGAN
Made in the United States.