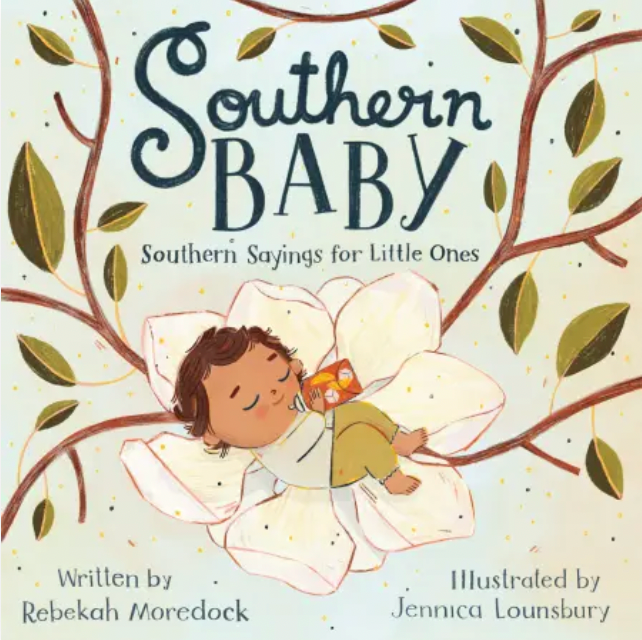 Southern Baby
$7.99 USD
Sweeter than sweet tea and cuter than a June bug, this little board book will get y'all's young ones acquainted with the uniquely charming language of the South.
Whether you're a native speaker or just a lover of good ole Southern sayings, if you're looking to teach your little one some basic Southern-isms,
Southern Baby
is the book for you. This simple board book gives an overview of basic Southern words and phrases, including classics like
Bless Your Heart
and
Y'all
. With playful illustrations and a good dose of Southern sass, this book would make a delightful gift for expectant parents and little ones. Trust us—it's fixin' to be your family's new favorite book.