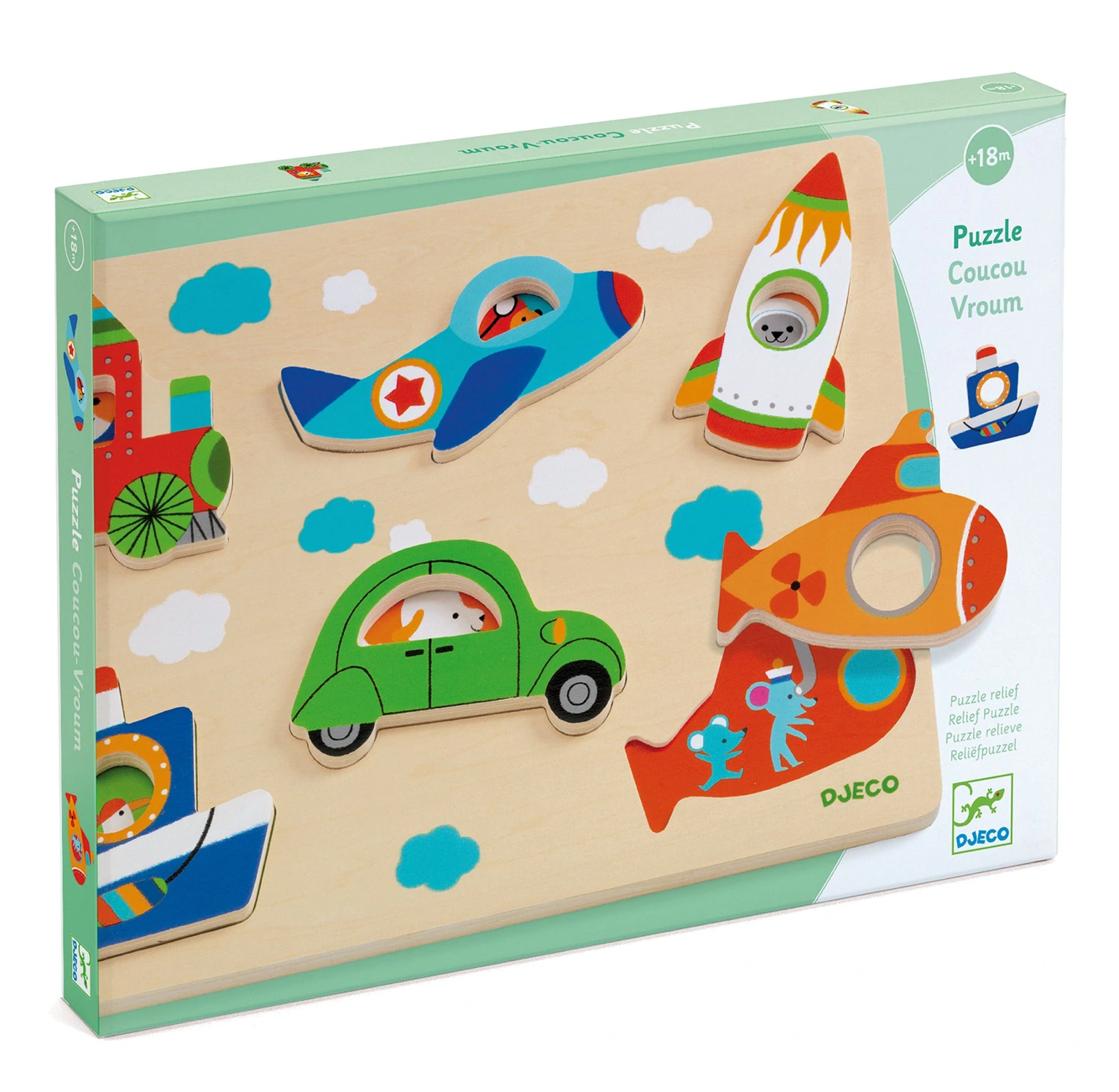 Vehicle Wooden Puzzle
$19.95 USD
Underneath each of the pieces is a character illustration. By lifting up a piece, children discover who is driving each unique mode of transportation. Vroom-vroom!
• An activity that develops both dexterity and imagination.
• Easy-to-grip 3D pieces.
• The houses stand upright for even more games and stories.
• Comes with a box: practical for gifting and storing.
Contents: 6-piece embedded wooden puzzle.
Measurements: 11.81" x 8.27" x 0.39"
Recommended for ages 18 months +
Design by: Géraldine Cosneau