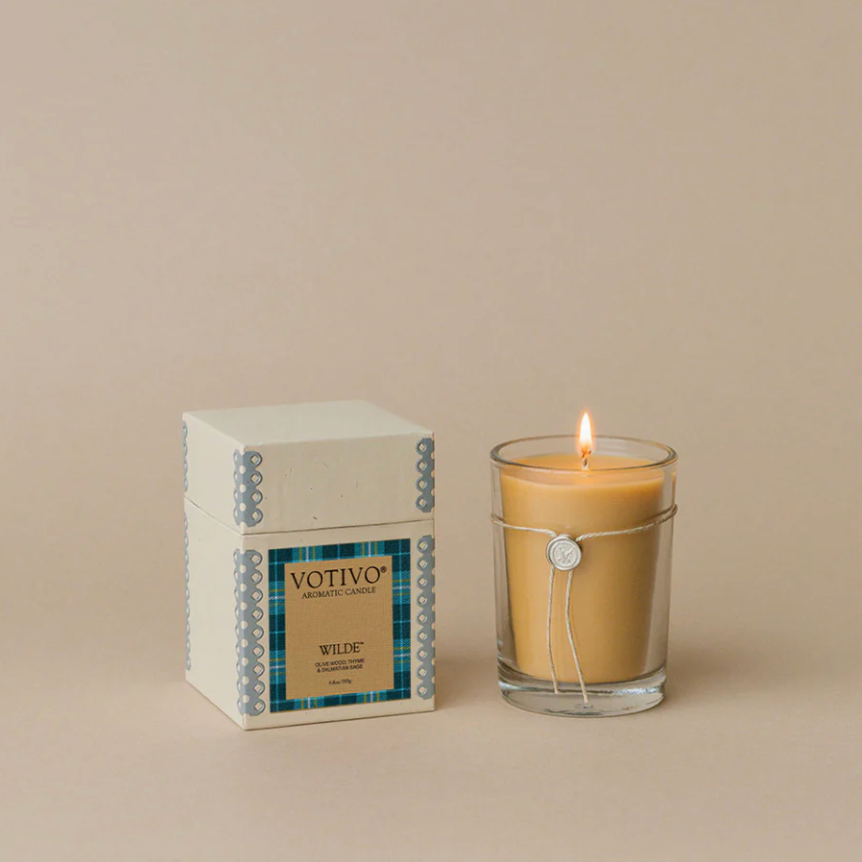 Wilde Candle
$34.00 USD
New Scent- Wilde
This candle is a breath of fresh air. It's herbal, cozy and a little bit wilde. This is definitely on the manly side and great for an overall "home" scent. 
Our most popular size, the 6.8 oz Aromatic Candle is brimming with one-of-a-kind fragrance. Every Votivo candle is meticulously crafted with a proprietary soy-blend wax formulation that ensures a clean, even burn and a memorable, one-of-a-kind fragrance experience.

Spanish Rosemary, Dalmation Sage, Olive Wood, Tarragon, Sandalwood, Thyme, Oakmoss.
Soy wax blend. Burns 60 hours. 6.8 oz.
Paper & Cotton Wicks
Paraben Free
Phthalate Free
Formaldehyde Free