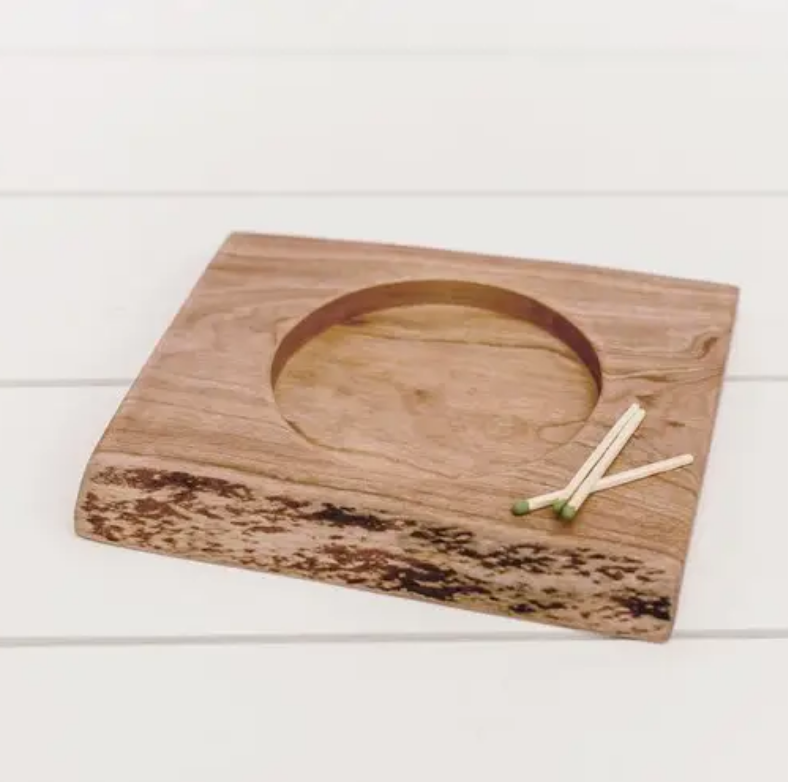 Wooden Candle Holder
$16.00 USD
Atlanta-based wood makers have created a custom Wooden Candle Holder, just perfect to pair with our hand-poured Heirloomed candles.
It adds a unique element to displaying candles around your home and it's makes a great place to set your match to cool upon lighting your candle.
Wood types will vary. Each piece is handmade and unique.