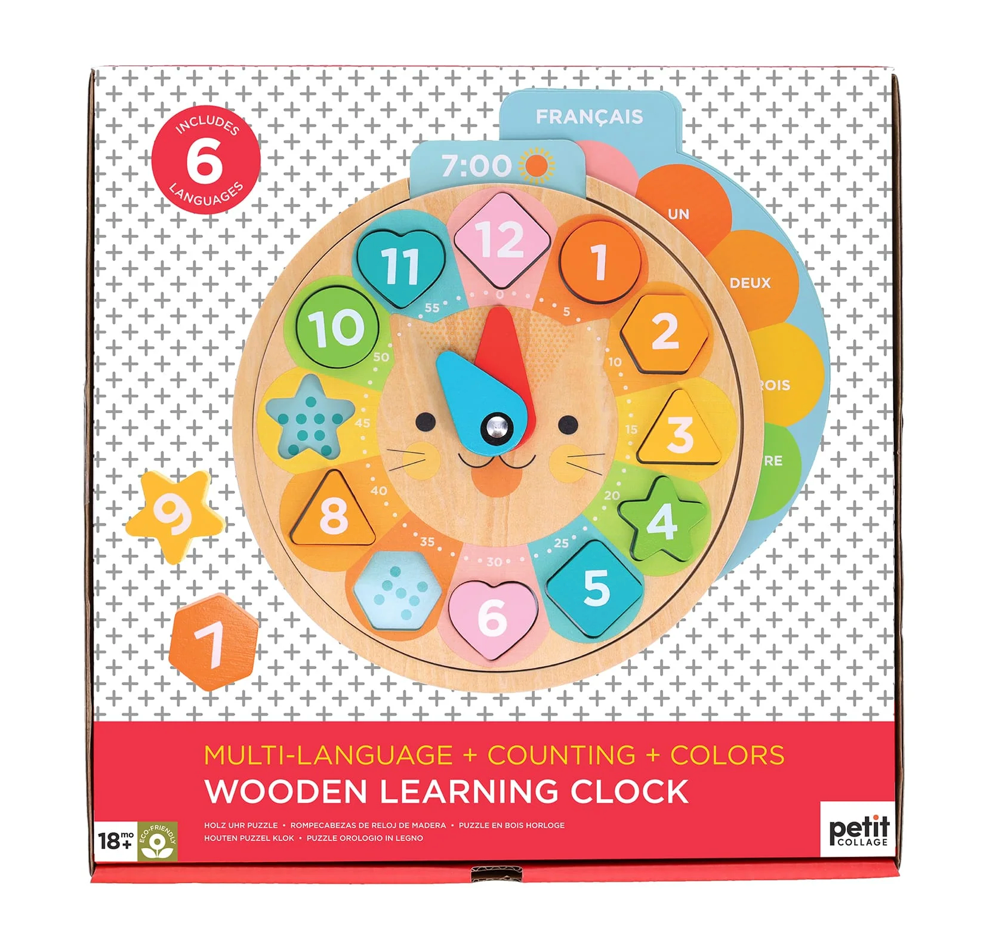 Wooden Learning Clock
$24.00 USD
Learn to read time and count the hours with this sweet rainbow lion-themed Multi-Language Learning Clock! Features 12 wooden shaped pieces and 3 double-sided sheets that correspond to each language: English, German, Spanish, French, Dutch, and Italian! Just lift up the top of the puzzle to easily switch out the language.
There's so much to discover! Rotate the clock handles; lift the bright, colorful shapes; easily switch out the language cards; and count the dots to match the visual prompts with the correct time.

Develops colors, shapes, and numbers recognition.
Promotes fine motor skills.
Made with FSC wood and packaged using 75% recycled materials.
Product measures 9.5" W x 9.5" H x 1" D
For ages 3+.